Motonáutica Ibiza has attended the Barcelona Boat Show 2021, where it showed off some of the latest models from the Capelli, Astilux, Rodman and Joker brands. Would you like to buy a boat in Ibiza? This marina is ideal for those looking for pleasure boats of different sizes and types: from small dinghies to impressive catamarans, boats for fishing enthusiasts or the latest models to enjoy the sea.
In addition, Motonáutica Ibiza has boat engines, trailers, accessories and marine electronics, and offers all the services necessary for keeping your boat in ship shape all year round.
Motonáutica Ibiza brings the latest boat in Ibiza
At the Boat Show Motonáutica Ibiza introduced the new Capelli Tempest 750 Luxe, a perfect boat for those looking for a principal or an occasional boat. It has a very comfortable driving bench, framed by two stainless steel handles to keep passengers secure while sailing. This new boat has a large storage compartment and offers passengers a comfortable sail thanks to its different areas and versatility.
The Capelli Tempest 750 Luxe has plenty of seating capacity, starting with the bench in front of the central driving console. At the rear there is also an integrated bench, as well as a central teak table where at least five people can be seated very comfortably. At the bow, the boat features a U-shaped lounger that can be converted into a spacious sundeck.
The Alexa 37 catamaran, perfect for sailing in Ibiza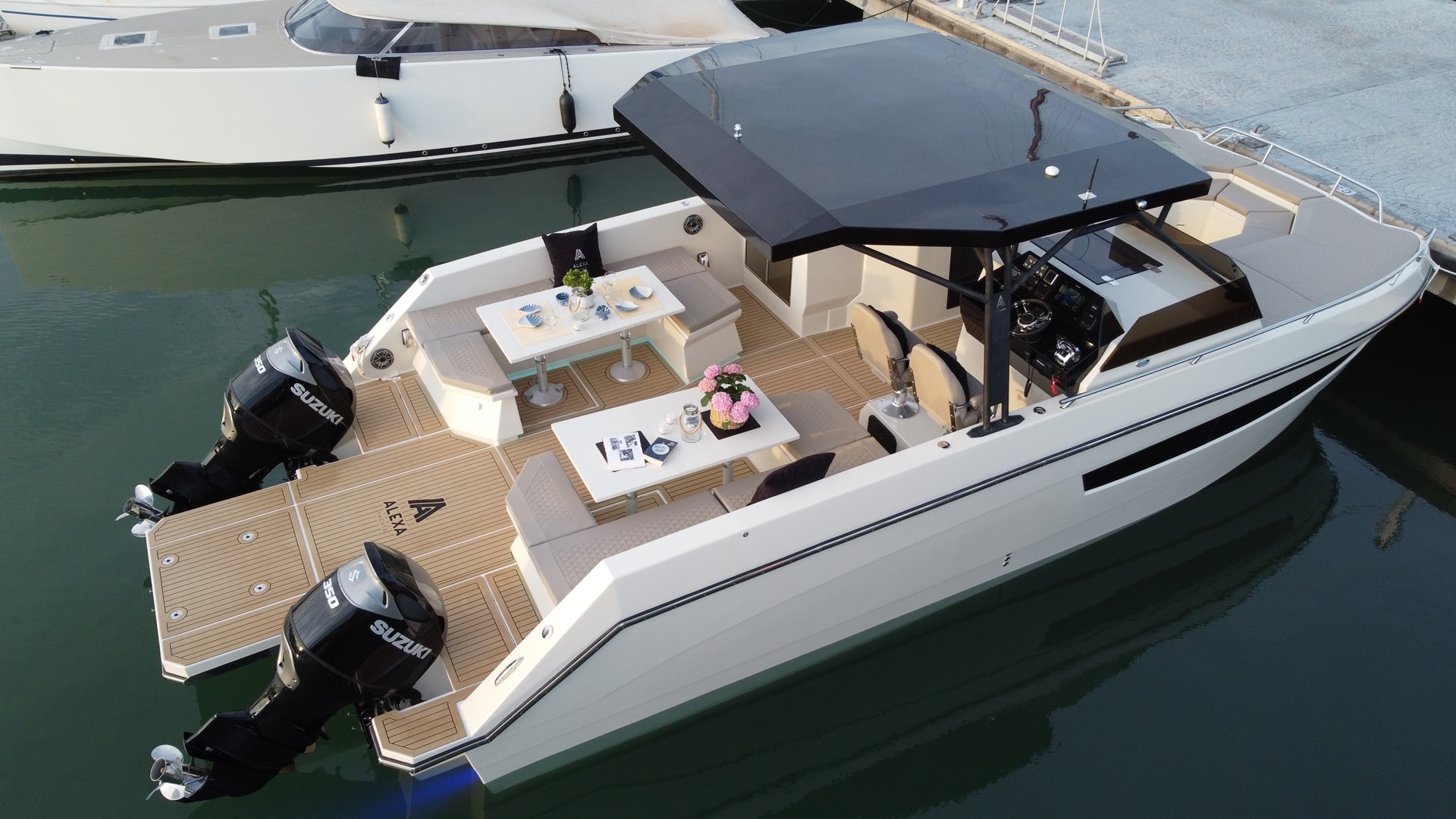 The catamaran Alexa 37 of Astilux has also been shown as a new product at the Barcelona Boat Show. Distributed on the island by Motonáutica Ibiza it has a very attractive design, and is presented with two Suzuki outboard engines of 250 or 300 Hp.
The Alexa 37 is a very comfortable model, with large cockpit spaces offering the option of setting up two sundecks at the height of a large bathing platform, with ample space and excellent comfort. At the front, the Alexa 37 has a double chaise longue and a U-shaped seat, offering different options so that both sailing and life at sea becomes an incredible outdoor experience.
Inside, the Alexa 37 catamaran is complete with two double cabins with separate toilets and showers.
Boats for fishing enthusiasts in Ibiza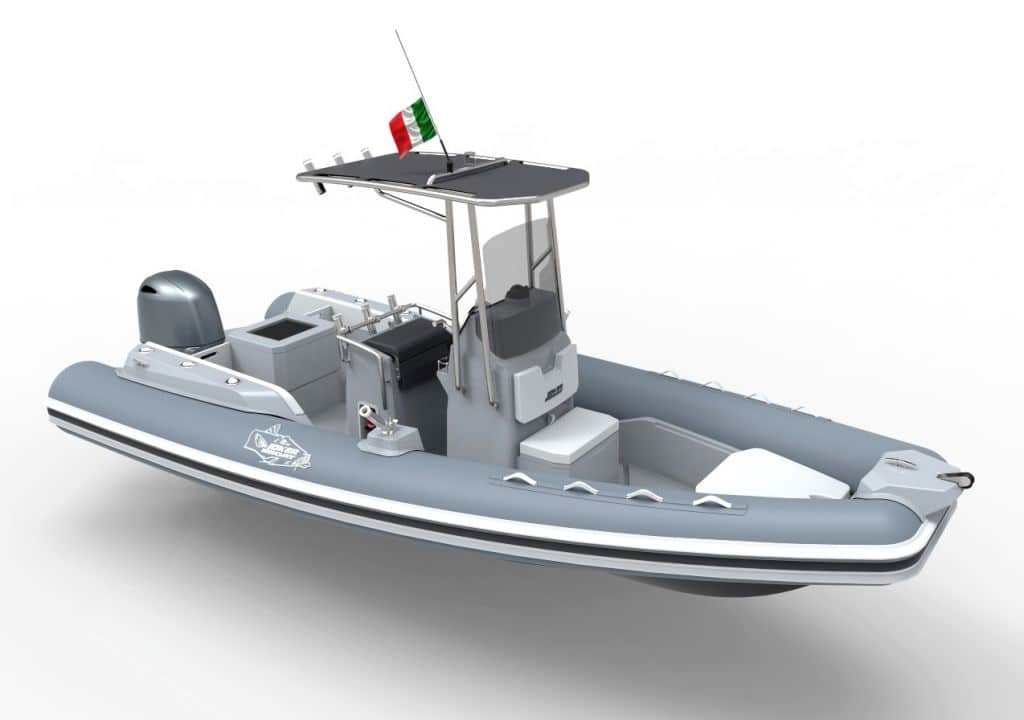 Fishing enthusiasts should not miss the Joker Boat Barracuda 580. At 5.85 meters in length, it can be operated with a navigation licence and does not need to pass the Technical Boat Inspection. It is designed for sport fishing, with removable chests for catches, a 120-litre livewell, water pump and rod holders. In short, it is a boat with great features but with the advantages of a boat less than six meters long.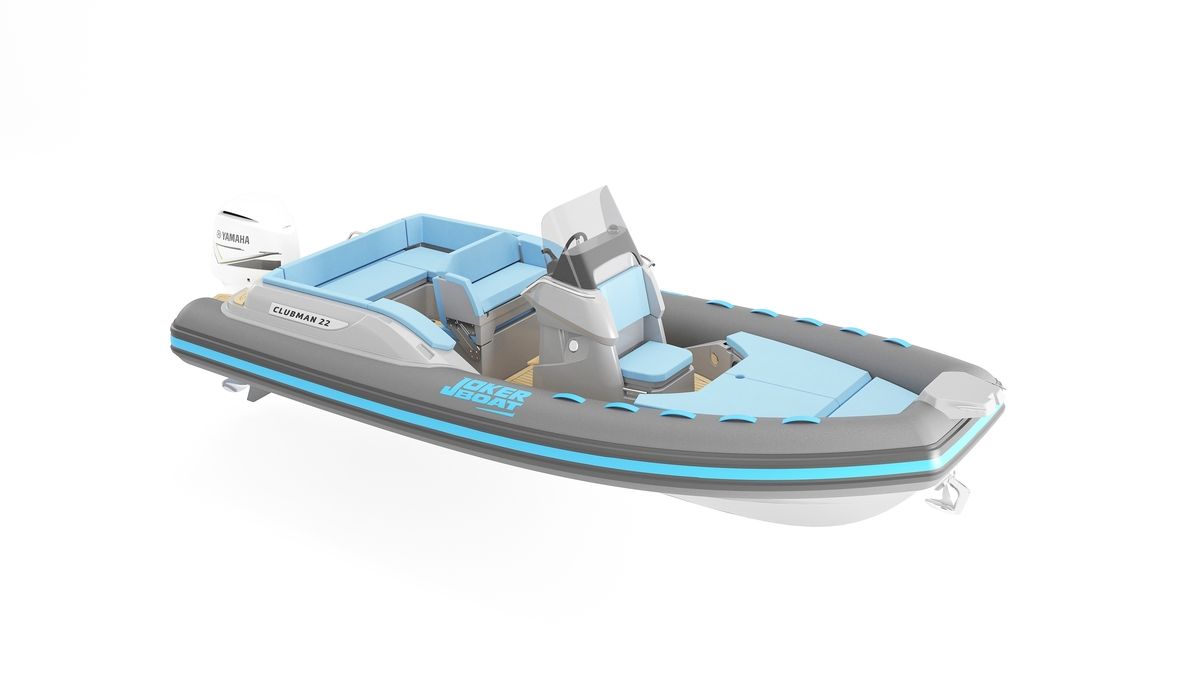 Joker has also launched the Joker Boat Clubman 22 Plus. In addition to the features of the previous model (the Clubman 22), it has a more functional, practical and roomy deck. Its large dining area with a table at the stern (which can be converted into a sundeck) and a large solarium at the bow are some of the great attractions of this model, which is set to become a success in the seven-meter range.
New Rodman models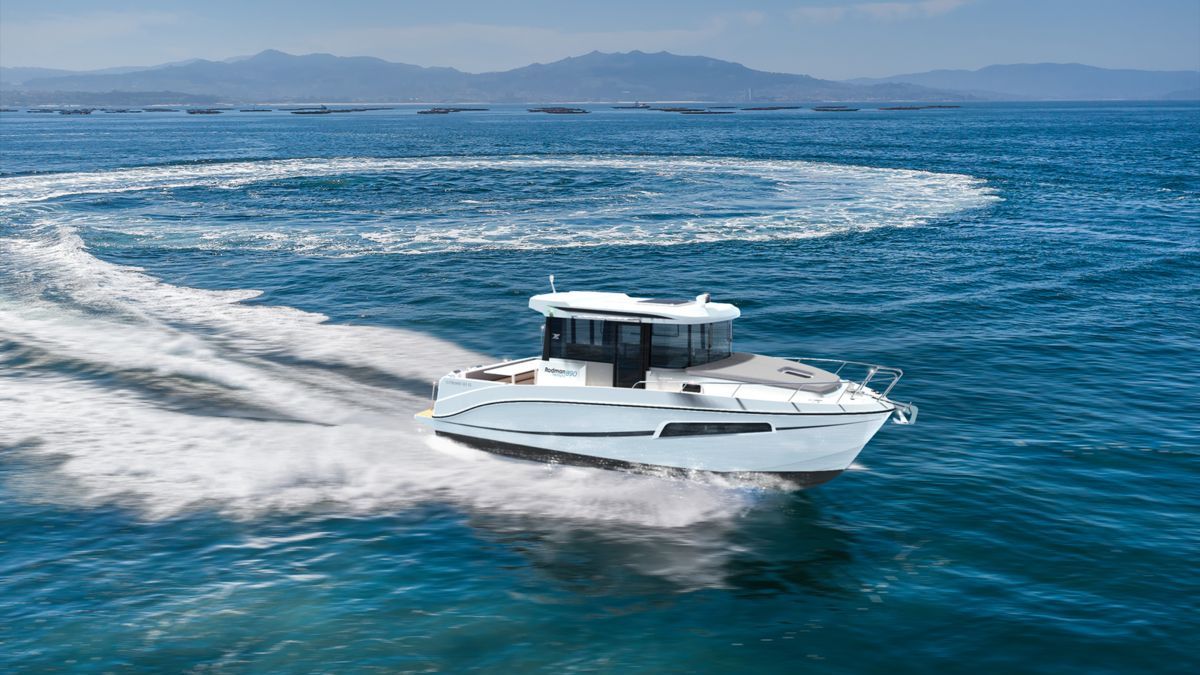 Rodman also arrives with interesting new products, brought by Motonáutica Ibiza to the Barcelona Boat Show. The Rodman 890 Ventura, in its 2022 version, is a significant improvement in the layout of this model, featuring the possibility to close the bow cabin independently. To improve comfort and space in the cockpit, they have also incorporated an L-shaped fiber seat. In order to make this model more functional and aesthetic, a new pilot seat, furniture mouldings, coasters in the galley and a dinette seat in the stern with removable space have been incorporated.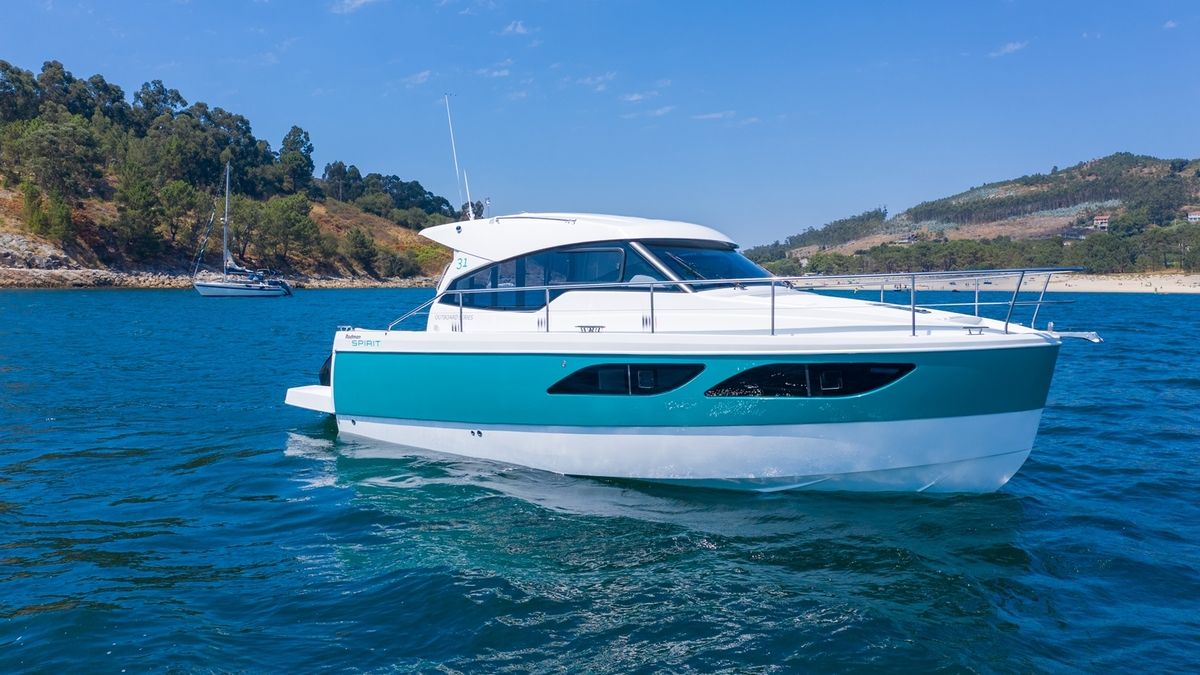 The Rodman Spirit Outboard is also enhanced with elements that improve functionality and aesthetics: a standard manual roof hatch, new pilot seat, new graphite-coloured console panel, wooden dinette table, new galley cabinet design and the option of a high cabinet with light.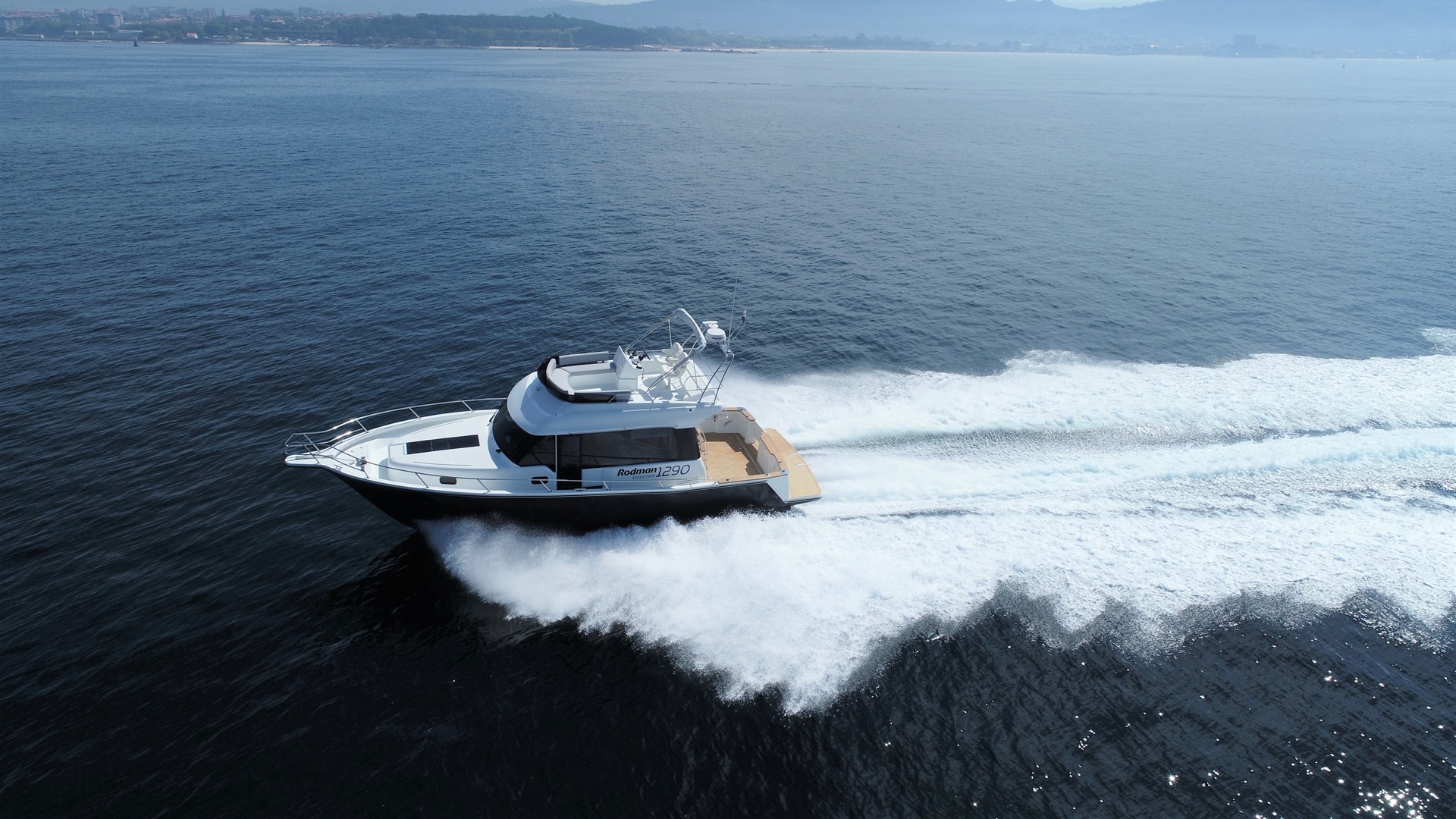 Rodman has also taken a great new model to the Barcelona Boat Show: the 1290 Evolution. It was exhibited for the first time and will be available at Motonáutica Ibiza. This boat replaces the Rodman 1250, one of the shipyard's icons, but has the performance, robustness and character of the Rodman 1250 hull. In short, the Rodman 1290 Evolution is the turning point in the development of the new line.
Boat hire in Ibiza
Whether you are visiting Ibiza or a resident of the island, you can enjoy the sea thanks to Motonáutica Ibiza's boat hire service. With more than 35 years of experience, Motonáutica Ibiza offers a large fleet of boats so that each client can choose the one that best suits their needs, tastes and characteristics. Available for hire with or without skipper.
Dinghies.
Motorboats.
Sailboats.
Yachts.
More information: www.motonauticaibiza.com
Contact: 666 55 89 98