Pedro Matutes, president of the Gastronomic Academy of Ibiza and Formentera, claimed that although it was increasingly difficult to pick the award winners, this year's decision in selecting the seven winners was unanimous.
Álvaro Sanz, chef at Es Tragón, won the first prize for Gastronomic Relevance. The chef won the first Michelin star for Ibiza in 2019, which he still holds. His restaurant also has two Repsol Suns.
The award for Best Traditional Chef went to José Torres 'Racó', for his exemplary work at Port Balanzat, Es Nàutic, Ses Escoles and the restaurant in Club Náutico Ibiza.
The award for Best Traditional Restaurant was won by Es Rebost de Can Prats, open since 1994 in Sant Antoni this restaurant has always flown the flag for the island's traditional cooking.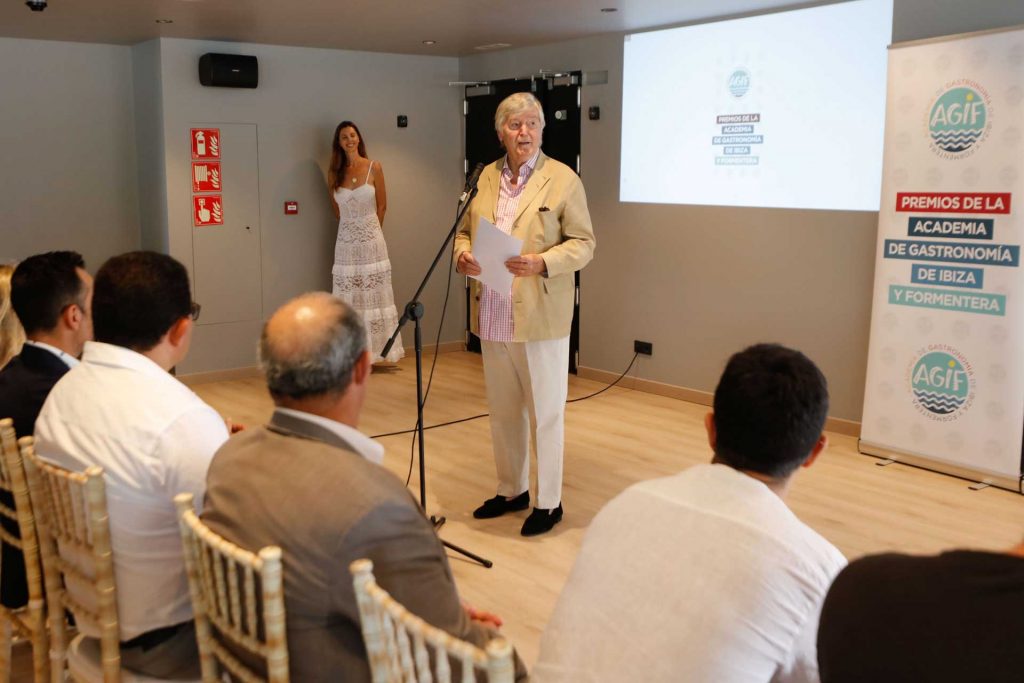 David Reartes was recognised with the Best Chef for the Promotion of Local Produce award, for all his efforts promoting and advocating kilometre-zero products at his establishments.
The prize for Innovation was collected by David Grassaute, chef at UNIC, a restaurant that fuses traditional and avant-garde cuisines with a focus on local products.
Solidarity awards
The Gastronomic Academy of Ibiza and Formentera also rewarded two solidarity initiatives: Cocina Central and Santa Eulària contigo.
Cocina Central is a project created by David Reartes, with funding from Red Eléctrica de España, the collaboration of the Eivissa City Council, the support of Ibiza Produce and the participation of Catering S'Olivera. Through Cocina Central meals were prepared and distributed to people with financial difficulties during the worst moments of the Covid-19 pandemic.
Thanks to the project Santa Eulària Contigo promoted by Santa Eulària Town Council together with the W Ibiza hotel, residents in need were also able to have access to a healthy diet during the pandemic.
The Beekeepers' Association of Ibiza received an award for its promotional work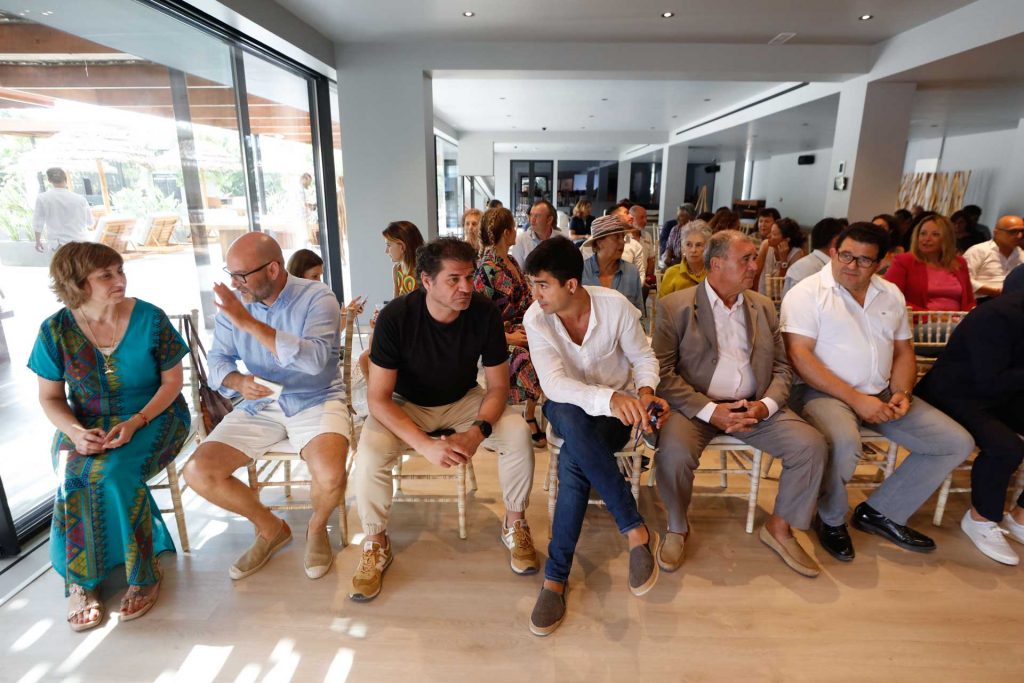 Also recognised at the ceremony was the work of the Associació d'Apicultors d'Eivissa (the Beekeepers' Association of Ibiza) in promoting, disseminating and introducing apiculture to the island.
«We are very close to Ibiza and Formentera becoming two national and international culinary destinations. Our gastronomy has gone from being a complementary offer to becoming the star attraction,» declared Pedro Matutes during the 2021 award ceremony.
Apart from the award winners, the event was also attended by the Mayor of Ibiza, Rafa Ruiz; the Mayor of Santa Eulària, Carmen Ferrer; the Mayor of Sant Antoni, Marcos Serra; the island's Director of Tourism, Juan Miguel Costa, and Carmen Boned Verdera, Third Deputy Mayor of Ibiza. Other attendees included representatives from Pimeef, the Ibiza Tourist Board, Eating Ibiza, Ibiza Preservation, Ibiza Produce, the Federation of Indigenous Breeds, and local agricultural, wine-making and oil olive industry associations.