"Put Pacha on it, you'll live like a pachá" – With these words, spoken by Ricardo Urgell's wife during their brainstorming session for the name of their new discotheque, the destiny of Pacha Ibiza was sealed back in 1973. At that time, Ibiza was a far cry from the vibrant island it is today. The nightlife scene was limited to small bars and clubs, where popular tunes of the era filled the air.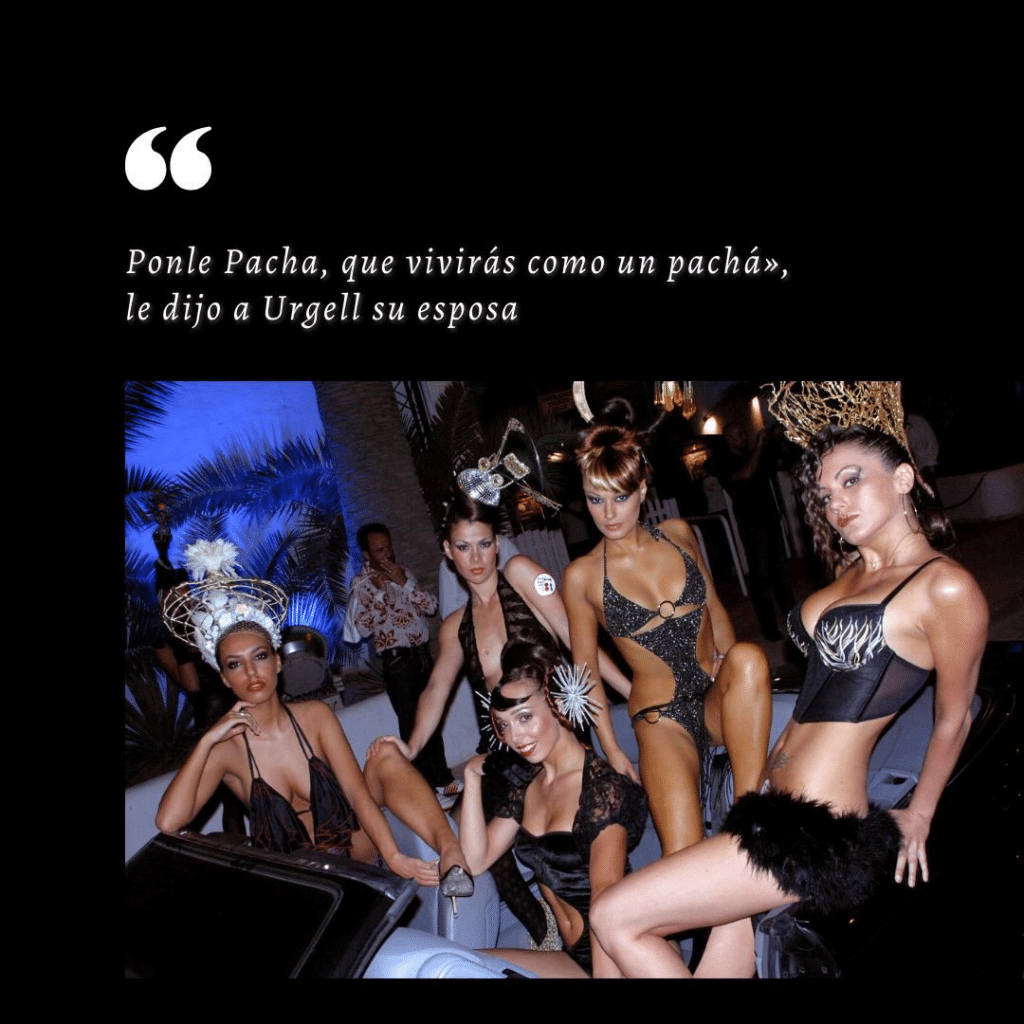 However, with the opening of Pacha Ibiza, the island underwent a radical transformation, blossoming into a hub of music and revelry. Pacha quickly became synonymous with an electrifying nightlife, brimming with pulsating beats, boundless enjoyment, and indelible moments.
While the club has evolved over the years, it has managed to preserve the essence of its 70s origins and remains steadfastly rooted in its original location. The iconic white façade and quintessentially Ibizan style of this establishment have made it a global symbol over the past five decades.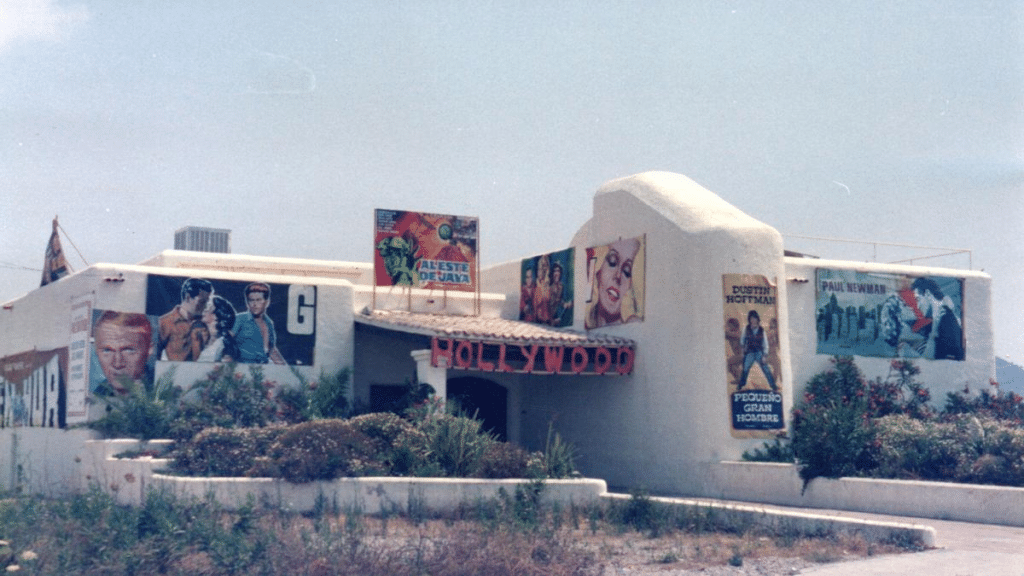 Disco revolution
During the 1970s, Ibiza emerged as a beloved destination for countless young individuals hailing from the global hippy community, who sought solace on the island as a sanctuary of liberation. Amidst this period of societal transformation, Pacha Ibiza emerged as a trailblazer, breaking away from the prevailing nightlife scene and spearheading the disco revolution.
Thanks to its groundbreaking approach, the discotheque swiftly garnered a reputation as an essential pilgrimage site for dance and music enthusiasts of the era. Notably, DJs such as dj Piti delivered electrifying and vibrant musical nights that elevated Pacha Ibiza to an unprecedented level of eminence on the island.
During those remarkable years, Ibiza epitomized the spirit of freedom, and Pacha Ibiza flawlessly embodied this ethos, offering a haven where no one felt like an outsider and all were warmly embraced.
Flower Power party
In 1980, Pacha Ibiza hosted its inaugural Flower Power party, marking the beginning of an enduring tradition. Fast forward 43 years to 2023, and this event continues to captivate the essence of the vibrant 60s and 70s in Ibiza. Every Monday, the club undergoes a mesmerizing transformation, adorned with psychedelic motifs, kaleidoscopic lights, mesmerizing visual projections, and an array of nostalgic hippy-era decorations. The atmosphere is saturated with the scent of flowers, both real and artificial, pervading every nook and cranny.
To amplify the enchantment of this occasion, legendary musical icons such as The Beatles, The Rolling Stones, Janis Joplin, and Jimi Hendrix, to name a few, take to the stage, immersing the audience in an unforgettable journey back in time. Their performances breathe life into the magic of a bygone era, providing an experience that transcends the boundaries of time and enthralls all those in attendance.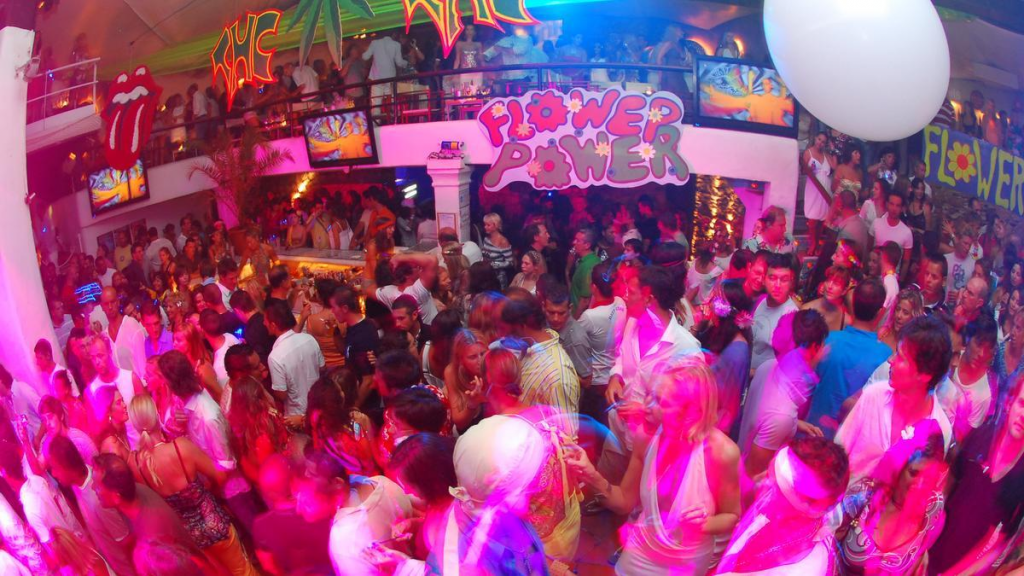 International Expansion
Since its inception, the Pacha brand has surpassed the confines of Ibiza and expanded its international presence. Presently, Pacha stands as a conglomerate offering a diverse range of entertainment and leisure experiences, gracing locations such as Mykonos, London, Formentera, and Mallorca. These destinations have embraced the unmistakable style of music and revelry that Pacha embodies.
Nonetheless, Pacha Ibiza remains the crown jewel and an esteemed institution, revered as a global icon. Over its half-century of existence, Pacha Ibiza has grown, adapted, and indelibly influenced electronic music and nightlife culture.
Renowned DJs such as David Guetta, Solomun, Martin Solveig, Bob Sinclar, Pete Tong, Marco Carola, Bedouin, Camelphat, Claptone, among countless others, have graced its stages and contributed to legendary parties like Pure Pacha, Solomun+1, and Music On.
Through its music, ambiance, and jubilant spirit, Pacha Ibiza has bestowed countless nights of amusement, excitement, and unforgettable experiences upon various generations fortunate enough to revel in the magic of this legendary venue.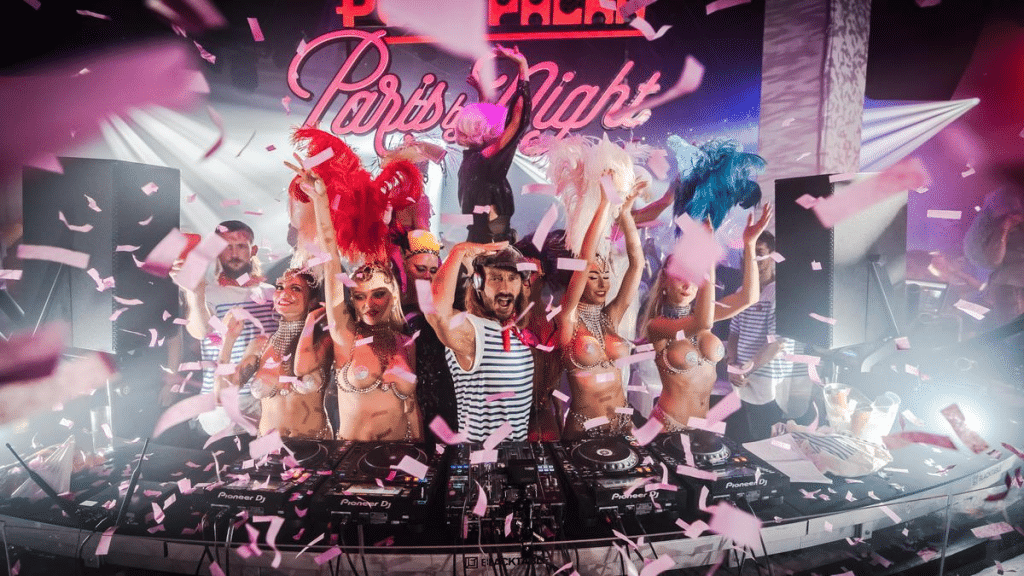 Over its five decades of existence, Pacha Ibiza has witnessed multiple generations grow and evolve alongside the island and its inhabitants. Pacha and Ibiza are inseparably intertwined in a symbiotic relationship: Pacha owes its very essence to Ibiza, and conversely, Ibiza owes a great part of its allure to Pacha. Here's to the next 50 years!
For the full article, please visit Diario de Ibiza website here.