It was vital to celebrate Fitur for Ibiza and for the rest of Spain. Economic health already dominates physiological health, and that daily exceed 100.000 cases in the country is a minor compared to the economic turmoil if it does not recover, particularly in a sector choked by the covid. "It is the best guarantee of support for the tourism sector at a critical time for its total reactivation and to recover the levels of activity and business prior to the pandemic," say its organizers, who turned a blind eye when the BIT fair in Milan announced that it was postponing (for the time being to April) its opening this year (192,000 cases yesterday) and the ITB, the Berlin tourism fair, warned that in 2022, not a chance.
"Spain is a safe destination, and if we protect ourselves and have a vaccination rate of over 90%, we will be able to hold Fitur 2022," assures Tourism Minister Reyes Maroto, convinced that an image of a safe country will be transmitted despite the requirement to present a covid certificate at the entrance, to wear a suffocating FPP2 mask inside Ifema, and to stand up to an hour and a half in three different queues to enter.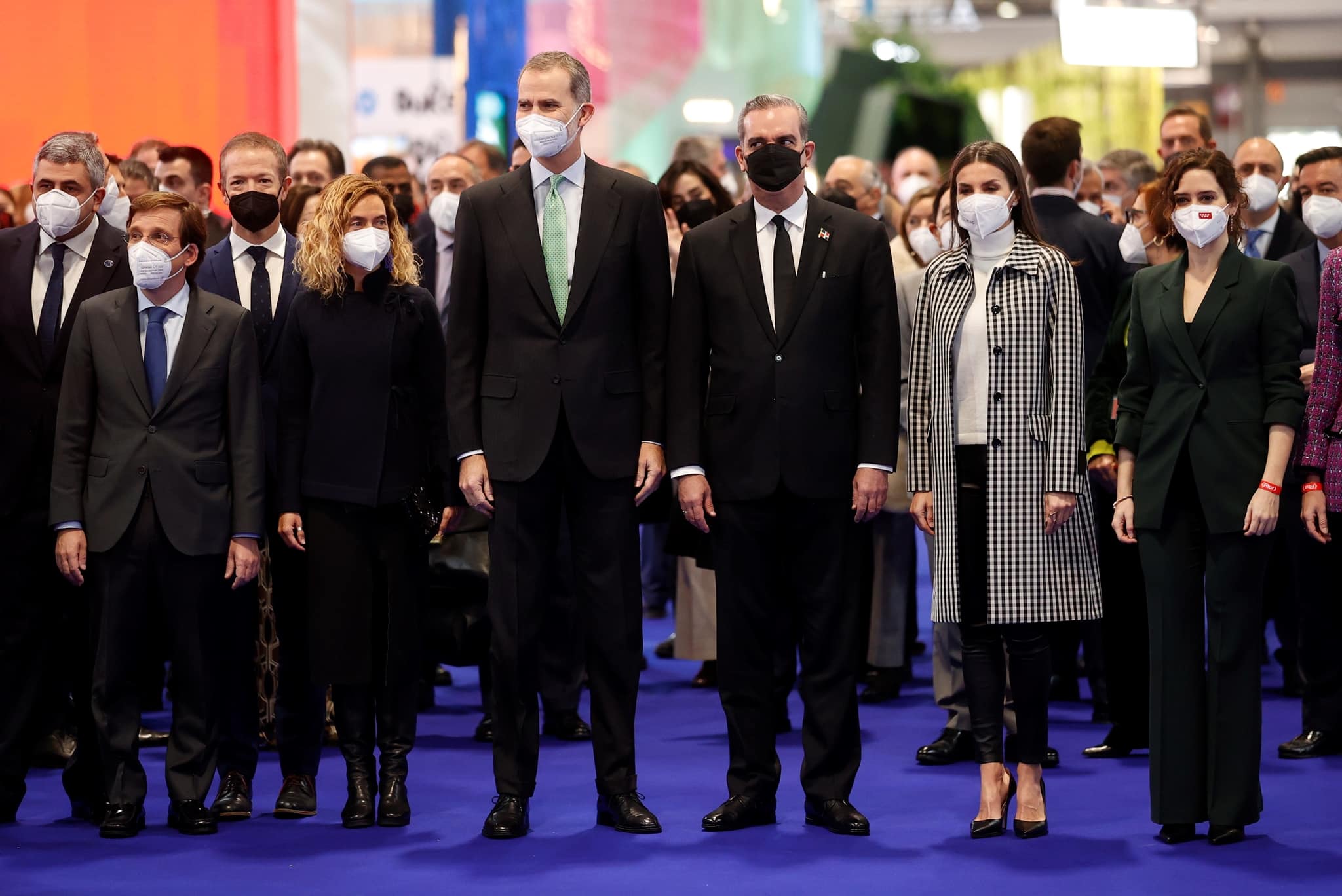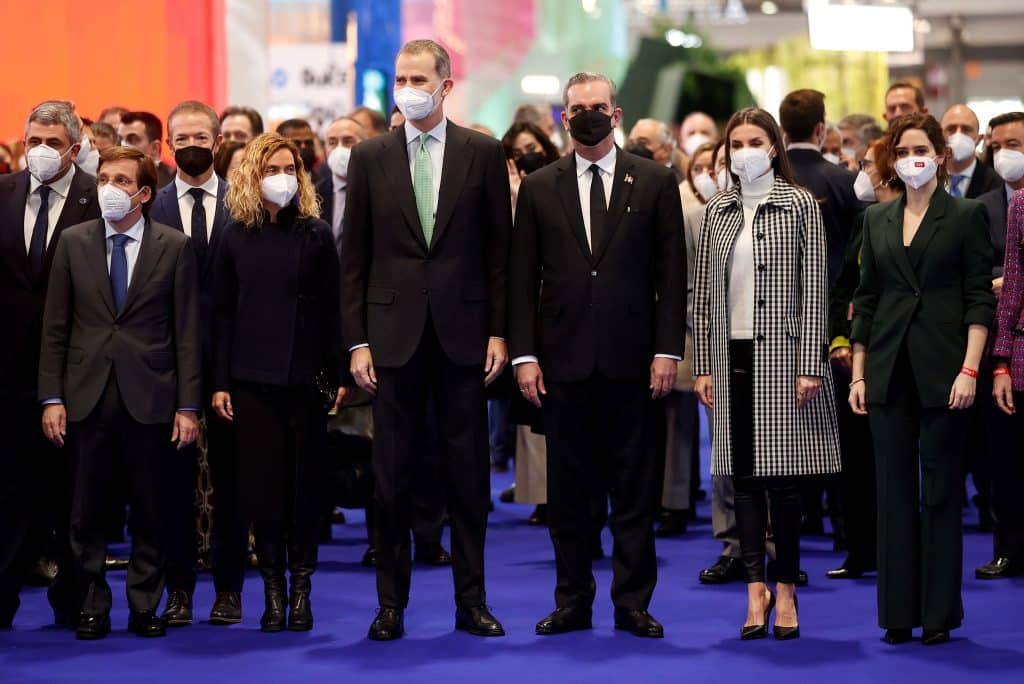 It is held despite the fact that the pandemic is still active, and the number of exhibitors is still significantly below what it was in 2020, two months after the confinement: two years ago, 11,040 enterprises, 918 stands, and 165 countries took part in 69,697 square meters. In 2022, 600 exhibitors, 6,933 enterprises, and 107 countries will be present. In other words, there are 318 fewer exhibitors (-34.6%), 4,107 fewer firms (-37%), and 58 fewer nations (-35%) than in 2019.
The fair has an exhibition area of 56,700 square meters in eight halls, which is 13,000 square meters (-19%) smaller and two halls smaller than in 2020. Perhaps this is why the stands are larger. The one in Ibiza, elongated and diaphanous, is 100 meters longer than the one in 2021: 300 meters in total. Vicent Marí, the island's president of the Consell Insular, claims that they did not give them more because they were on sale, but because they had been requesting more room for years.
Ibiza and Formentera in Fitur 2022
Ibiza and Formentera are on the line. They were able to reclaim some of the ground lost in 2020 by 2021, but it was insufficient. We will lose $2,600 million in visitor expenditure in 2020 and $1,300 million in 2021 as a result of the epidemic. Fitur's major goal is to consolidate the Spanish market, which spent 405 million euros last season, 40 million more than in 2019, as more travelers arrived from the Peninsula. It appears to reassure tourism policymakers that 633,000 Spaniards would visit us in 2021, 30,000 more than in 2019, but they forget that this market was already in a slump that year: 647,000 came in 2018, and 670,000 arrived in 2017. It is not only required to maintain those from the previous year; it is also necessary to regain those lost and understand why this occurred.
Perhaps the arrival of Spanish and foreign tourists will increase now that it has been revealed that the discotheques will not only open this year, but will open two weeks earlier than usual, as reported yesterday by José Luis Benítez, manager of Ocio de Ibiza: "The idea is that the opening will be at the end of April, two weeks ahead of what is normally done." Then, "to hang on until October… November if all goes well." Benítez promises that the websites of the nightclubs are flooded with letters asking "whether they are opening this year and when."
A large number of members of the public, athletes, and members of the media attended the presentation of the sports events that will kick off the season in Ibiza in April and May and continue through October and December. J. M. L. R.
The discos in Ibiza are already preparing
Benítez claims that "all of the island's major nightlife enterprises are actively working this winter to prepare for the season." In reality, they could already do it "with a 65% capacity, a covid passport, and differentiated zones (the area where you can drink)." He believes that this manner, or with less restrictions, the season will be in full swing: "Even so, we will proceed with caution and in collaboration with the authorities." For example, Iago Negueruela, Balearic Tourism Consellor, with whom he kept a continual communication in Fitur yesterday and backup Ibiza's Leisure Manager words: "This summer, the discotheques will be able to open. The covid passport serves as a security tool ".
"I am quite optimistic. The crucial point is that individuals continue to be vaccinated, and customers are keen to travel", Abel Matutes
Formentera has a stand at the Balearic stand
Negueruela predicts that in 2022, a decisive step "towards normalcy" would be taken. "It will not be a season as intense as that of 2021," he affirms, highlighting "the last portion, which is quite encouraging." He is certain that the Pitiusas will experience the same boom as the Canary Islands, where "they have now witnessed a big spike in bookings following the cancellation of restrictions in the UK." The Tourism Director feels that "it can enhance us as a destination the short trip, as it will triumph, because it is still early for long visits." He believes the industry will "recover very fast."
Everyone who stopped by the Ibiza stand yesterday was optimistic that 2022 will be a year of recovery. "I am quite optimistic," former minister Abel Matutes adds. And if he says so, who is like the Delphic oracle…. The current acceleration of contagions adds to the acceleration of herd immunity. The important thing is that people continue to be vaccinated", he emphasizes.
For the full article, please visit Diario de Ibiza website here.