Toni Vingut, a rider from Ibiza, has been "stuck" in Saudi Arabia for 10 days following a horrific accident on his quad during the Dakar Rally, which resulted in his abandonment, two shattered ribs, and a broken fibula in his right leg.
Since then, the Motoclub de Formentera I Ibiza rider has undergone several diagnostic procedures, including a maxillofacial reconstruction, and has been transported to a hospital in Riyadh, Saudi Arabia's capital, where there has been no word on his transfer to Spain.
In an interview with Diario de Ibiza, the Ibizan confirms that he would continue "at the expense of the organization," which is in charge of making repatriation flights with pilots scattered around the country. "None of them have worked out for me," Vingut laments, adding that he is "quite keen to return" to Ibiza. Meanwhile, the sportsman follows the Dakar Rally "as much as he can" on his cell phone. "I miss it a lot, but I have to worry about next year," the Sant Antoni rider says, concerned about the condition of his wounded leg.
Trapped in a hospital after Dakar Rally accident
"I got stuck in Riyadh on Sunday and am now waiting to be sent to Spain. I have an ankle that can be improved without surgery; there are two options: a slow solution with plaster and a quick solution with surgery. The issue is that they have moved my hospital, which is like a blank slate, and they keep telling me that they are sending me home, now yes, now no? They inform me at the hospital that they are going to operate, but then they don't because they tell me that they are transferring me. Finally, it was not completed since they advised me to have the operation in Ibiza. It's a shame since I could have been operated on in the time I've been here", argues Vingut from his hospital bed in Saudi Arabia, where he is awaiting word on his return home as soon as possible.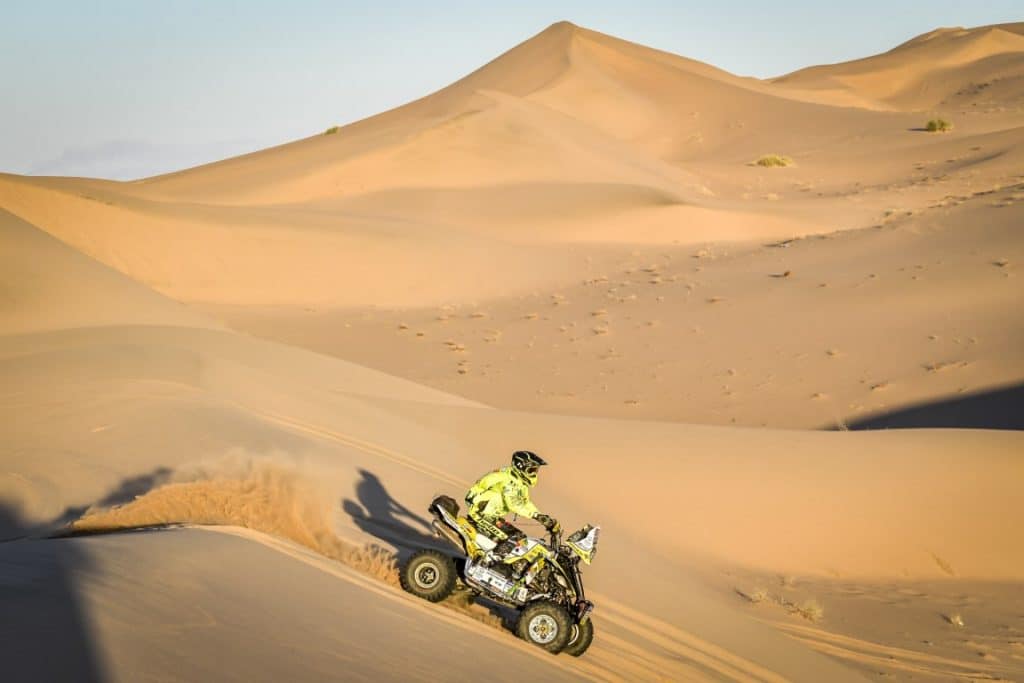 "I recently saw the doctor, and they want to send me back, but they've told me so many times that I'm not sure. With the way things are going, I'm sure they'll arrive and put me on a flight in two hours. It was like that the other time. I'm terrified of the uncertainty I'm experiencing, and you can't imagine how badly I want to return", he explained yesterday afternoon over the phone to this newspaper.
While recovering from the physical and psychological toll of his early withdrawal from the legendary desert race, Vingut assures that he is being "treated very well" and that the days are more pleasant thanks to the arrival of a driver who had an accident in his Dakar truck and with whom he talks about "battles" in the desert.
"The hospitals appear to be extremely well prepared, and the employees are quite competent and very human, which makes it more pleasant," the Ibizan explained.
For the full article, please visit Diario de Ibiza website here.