The driver of a small delivery lorry lost control of the vehicle this morning for reasons as yet unknown. The vehicle ended up, after erratic driving, colliding with an excavator of a building under construction on the road from Jesús to Cap Martinet.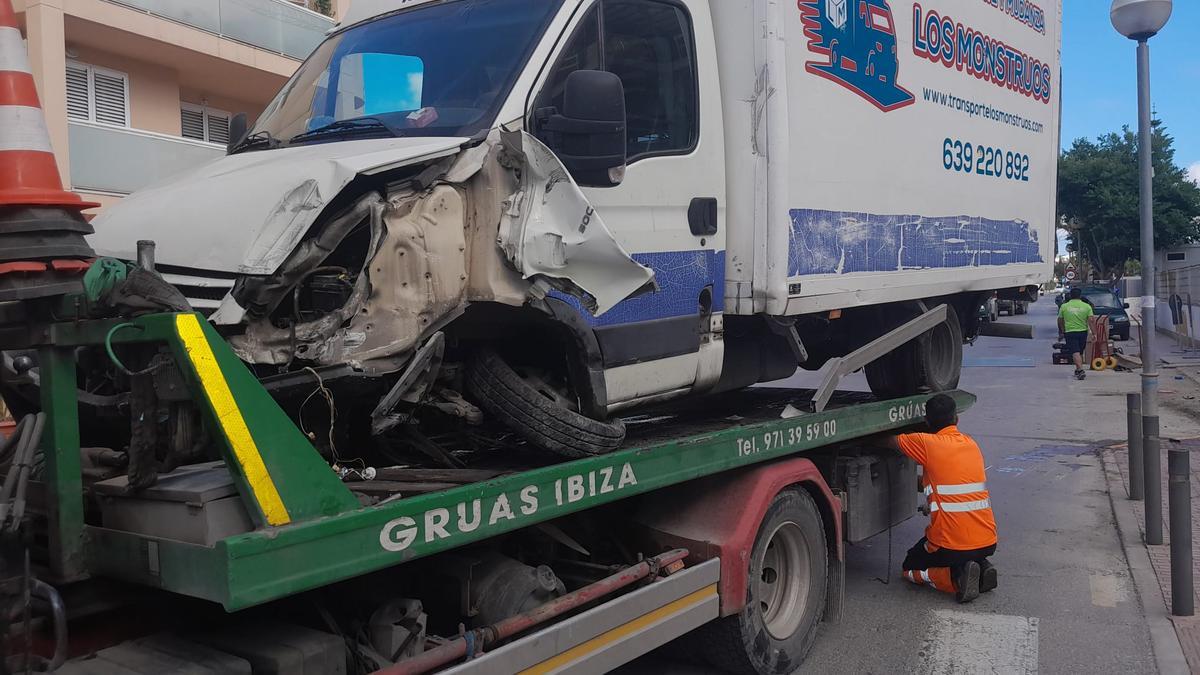 A van crashes into a building site in Ibiza
The truck has invaded the sidewalk, has knocked down part of the fence that protects the construction site and separates it from the sidewalk and ended up colliding with an excavating machine. Despite the fact that the accident took place in a very busy area, according to witnesses, no injuries were reported, as fortunately no one was passing by on the sidewalk at the time.
The work to remove the truck, which was a total loss after causing serious damage to the excavator and the fence, lasted an hour and a half. The accident occurred at half past seven in the morning and at around nine o'clock the assistance teams were able to remove the damaged vehicle.
The Local Police had to divert traffic while two roadside assistance teams of Grúas Ibiza, with a boom crane, have unblocked the vehicle, which was blocked without the front axle, to remove it from the road.
For the full article, please visit Diario de Ibiza website here.