Registrations to participate in the Cursa Solidària per la Dona (Women's Charity Run) on March 12th are now open, reporst the Consell de Formentera.
All those interested in participating in this sporting event can contact the Antoni Blanc sports center where payment can be made by credit card during working hours.
In addition, the Consell de Formentera point out that "later you will also be able to register at the stand installed by the Spanish Association Against Cancer (AECC) in the Plaza de la Constitución". It should be noted that registration costs 10 euros with the proceeds going entirely to the AECC. There will also be the possibility of registering on site one hour before the start of the races.
The run and walk will start from the Plaza de la Constitución at 10am and the route will be the same as usual, 8km out and back to Can Marroig.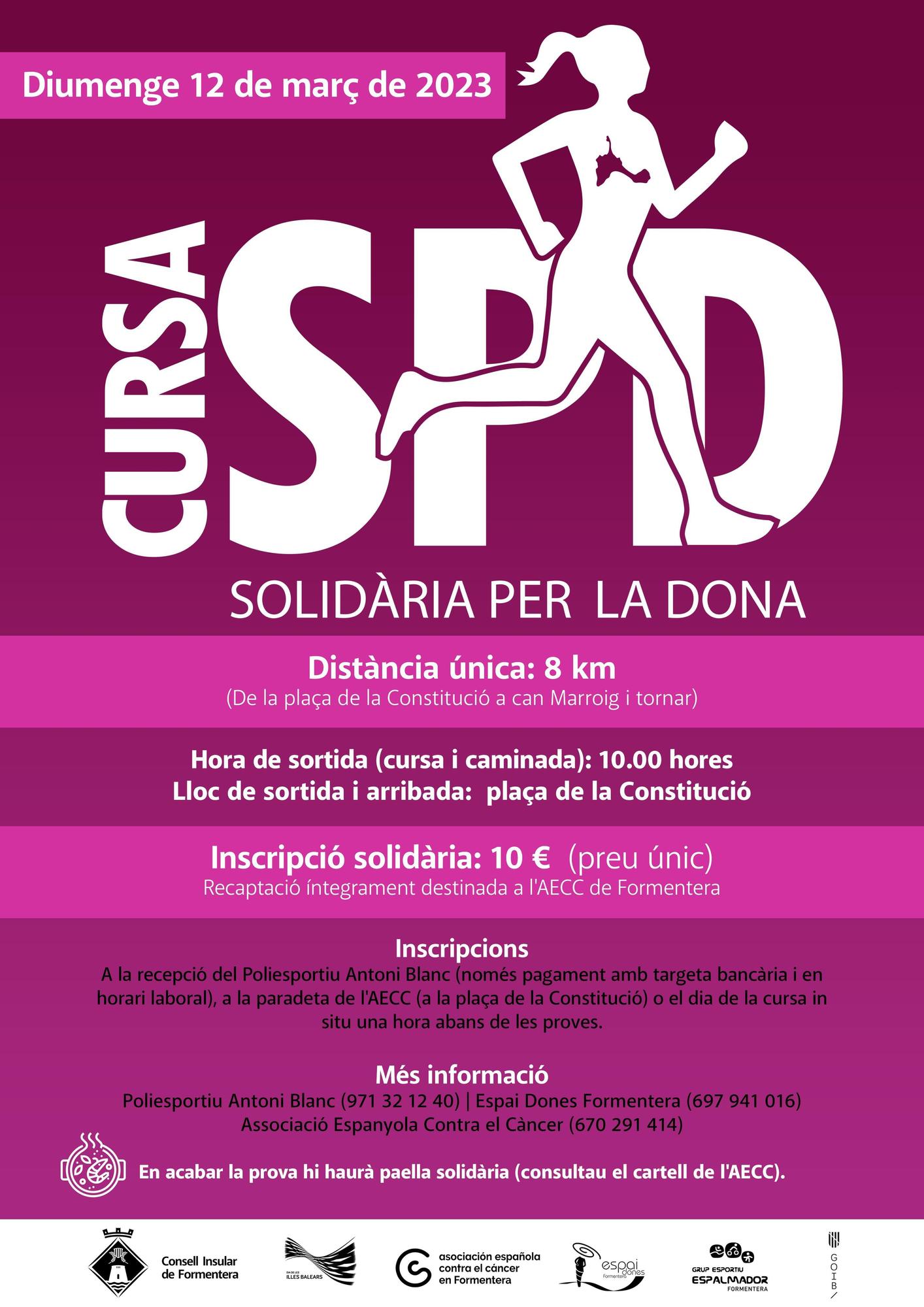 Poster for the Cursa Solidària per la Dona.
For the full article, please visit Diario de Ibiza website here.