Neil Agius, a distinguished ultra-endurance athlete and dedicated clean seas activist, is undertaking a remarkable world-record open-water swim with the aim of lobbying governments to implement new conservation rules proposed by the United Nations (UN) for the protection of the marine environment.
Agius, an accomplished Olympian swimmer from Malta, will boldly attempt a pioneering world-first record in the longest non-stop, unassisted, current-neutral open-water sea swim.
Known as the '100 Mile Swim,' Agius will embark on a demanding open-sea crossing on starting on Monday 26 June from Platja del Toro on Mallorca, circumnavigating the west coast of Ibiza and reaching the eastern coast of Ibiza, covering an approximate distance of 160km.
This arduous challenge is expected to span three days, requiring an estimated 175,000 strokes to complete.
Agius has chosen this extraordinary feat as a means to raise awareness and urge governments to commit to and effectively enforce the United Nations Treaty of the High Seas.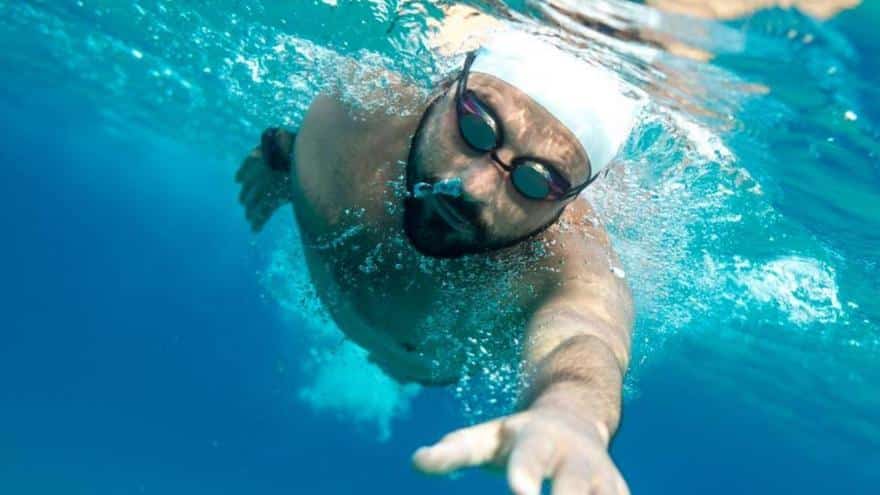 Safeguarding the Seas
The UN Treaty, adopted in New York on June 19, establishes area-based management tools to preserve oceanic ecosystems, including the creation of marine protected areas, in order to conserve and sustainably manage crucial habitats and species. Shockingly, only about one percent of the high seas are currently protected.
The agreement will be available for signing at the United Nations Headquarters in New York for a period of two years, starting from September 20, 2023, following the 2023 Sustainable Development Goals Summit. It will come into effect after ratification by sixty States.
Expressing his mission before embarking on the swim, Agius emphasized, "The 100 Mile Swim goes beyond setting a world record. Its primary objective is to shed light on the issue of pollution and pollutants in our seas and oceans."
In recent weeks, Agius has collaborated closely with renowned UN Patron of the Oceans, Lewis Pugh, an endurance swimmer himself and a prominent advocate for the treaty.
Additionally, Agius has met and collaborated with European Parliament President Roberta Metsola, actively lobbying governments and officials to ratify and commence the implementation of the UN's new regulations.
Agius is also working in partnership with Wave of Change Malta, a prominent non-governmental organization (NGO), to raise awareness at the community level and inspire individuals to embrace transformative action.
Intensive preparation
Neil Agius has been preparing intensively for several months to face this challenging project. He is supported by a team of about 25 volunteers and professionals, including doctors, swim spotters, navigators, skippers, crew members, motivators, media personnel and a nutritionist. This team will ensure your safety and well-being throughout the voyage.
In anticipation of this formidable experience, Agius has collaborated with leading experts in sleep deprivation, developed a specialized breathing technique, and strengthened his mindset to overcome the challenges inherent in an undertaking of such magnitude.
Agius' previous attempts at breaking world records have captured the attention of major media outlets worldwide, and the 100 Mile Swim is expected to generate even more interest.
This global challenge is supported by the Mallorca Preservation Foundation, as well as the NGO Wave of Change Malta, founded by Neil Agius himself, Ocibar Marinas and the Palma International Boat Show and Superyacht Village. It is also sponsored by Atlas Insurance and Visit Malta.
For the full article, please visit Diario de Ibiza website here.