Eivissa Medieval is not the only place where you can enjoy the weekend's entertainment. In fact, there are two agendas, one medieval, which can be found at this link, and another with everything non-medieval, with the events that follow:
This is a very musical weekendstarting this Thursday, with the concerts of the Argentinean band Bersuit Vergarabat in Las Dalias and the Texan blues Dylan Bishop at Can Jordi Blues Station. On Friday starts the Menorcan singer Guiem Soldevila a mini-tour in Eivissa, which will take him the next day to Formentera.
On Saturday the Rock Island Festival in Cala de Bou, with the Ibicencos Cotton Cactus and Uncle Sal, in addition to Alber Solo and King Sapo. Also, Dylan Bishop performs at Teatro Ibiza.
And to top it all off, on Sunday there will be the party Sant Josep is Music in Caló de s'Oli, with the students of the municipal school of music in the morning and the concerts of Kinky Bwoy, Elena Salguero and Chiki Lora in the afternoon-evening. Y Leilah Broukhim presents her album 'The curve' at Can Cacao, in Sant Llorenç.
Theater lovers have an important date on Saturday at Can Ventosa, with the play 'The curve' 'Finlandia', starring Irene Escolar and Israel Elejalde.
And those of comics on Friday, with the celebration of the first meeting Eivicòmic at the Sa Cultural bookstore in Vila.
In addition there are still events of the festivities of Santa Eulària and Puig d'en Valls, and there are book presentations, exhibitions, children's shows, cinema…
THURSDAY, MAY 11
Music
Bersuit Vergarabat. Argentine Rock. At Las Dalias, Sant Carles. 8 pm doors opening and 11 pm party with Chino Paino, Medusa Odyssey and Álvaro Babylonia. Entrance 20 €.
Dylan Bishop & Tola Music Project. Blues from Texas. 7 pm at Can jordi Blues Station, free admission.
Theater
'Trio de negres'. Dramatized reading of the play by Bernat Joan i Marí. 8 p.m. at the Centre Antoni Tur Gabrielet in Sant Francesc.
Cinema
'Unbelievable but true', by Quentin Dupieux (France, 2022) VOSE. Cycle Anem al cine. 20.30 hours at Multicines Eivissa.
Children's
Springtime Stories. 'Tales from Europe', with El Teatrito Rojo de la abuela Mila (session with reading in sign language). 5 pm at the library of Santa Eulària.
Books
'Goya's Shadow', presentation of the book by Matilde Lladó. 8 p.m. at the Ebusus cultural hall in Vila.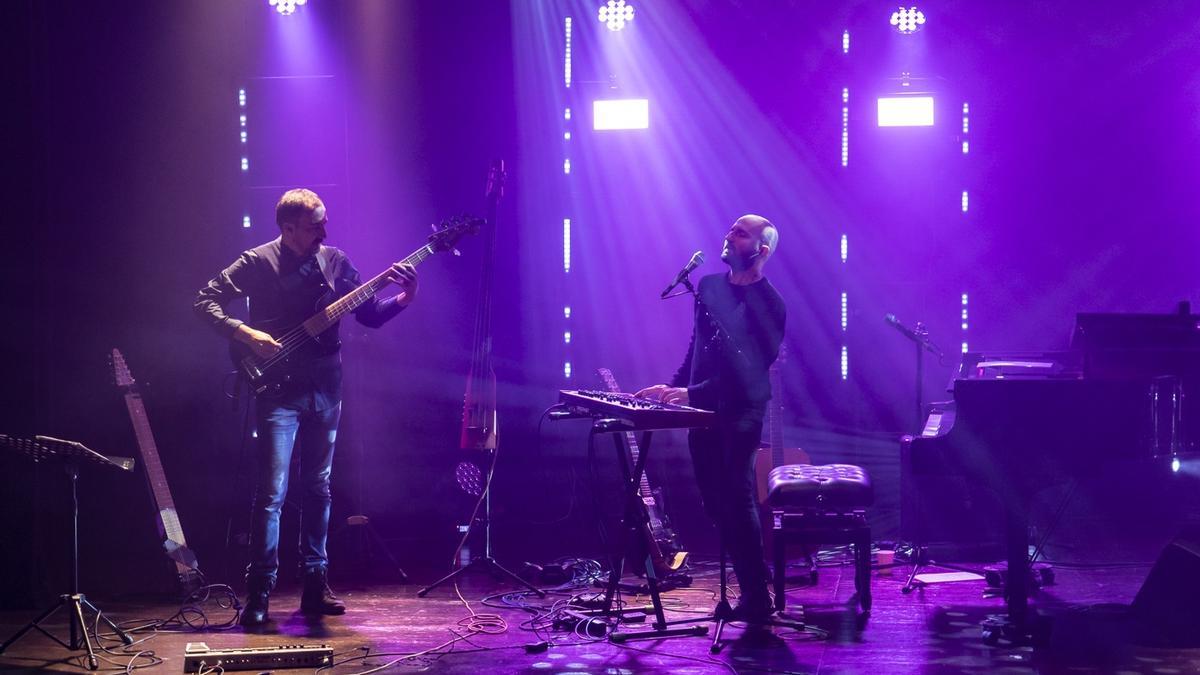 FRIDAY, MAY 12
Comic
Eivicòmic. Conferences and signings with Dolmen editor Vicente García, and author Isaac Sánchez 'Loulogio'. Presented by Álex Berlanga, from Supercultura Freak Chow. 7 pm at the bookstore Sa Cultural de Vila.
Poetry
'Tots junts amb la poesia'. Recital organized by the French Cultural Association of Eivissa and Formentera for the festivities of Puig d'en Valls. 8 pm at the cultural center.
Music
Guiem Soldevila. Author's song. 8 pm at Sala Petita de Can Ventosa. Free admission.
Books
'Peccata minuta'. Presentation of the theatrical book by Bernat Joan, by the author and Vicent Tur. 8 pm at Bodega Los Gatos de Sant Antoni.
SATURDAY 13TH MAY
Theater
'Finland'. By Pascal Rambert. With Irene Escolar and Israel Elejalde. 9 pm at the auditorium of Can Ventosa. Tickets at 18 € at 222.eivissa.es or 20 € at the box office.
Music
IV Rock Island Festival. Featuring Cotton Cactus (1 p.m.), Alber Solo & The Firebirdblues (3 p.m.), Uncle Sal (5 p.m.) and King Sapo (7 p.m.). Organized by Great River Road. Caló de s'Oli de Cala de Bou Auditorium. Free admission.
Guiem Soldevila and Geliah Dansànima. Concert of the Barnasants cycle. 8.30 pm at the Sala de Cultura (cinema) of Formentera. Free admission.
Dylan Bishop Trio. Blues. Cycle The Thrill is here. Sala Teatro Ibiza de Vila from 9 pm. Free admission.
Puig d'en Valls Festivities
12 noon: Mass tribute to the third age followed by ball pagès with es Xacoters de sa Torre and the Colla de Puig d'en Valls. 2 pm: Senior lunch at the Santa Gertrudis restaurant.
Gastronomy
Gastroevents Eivissa Sabors. Guided visit to the horticultural farm of Can Pol. Production of tomato, strawberry and potato. Safragell's vineyard. Registration at restauracio@pimeef.com.
Excursion
Sortides de l'IEE. Boat trip to Formentera. Departure at 9.30 a.m. or at 10.15 a.m. from Formentera's maritime station. Return mid-afternoon.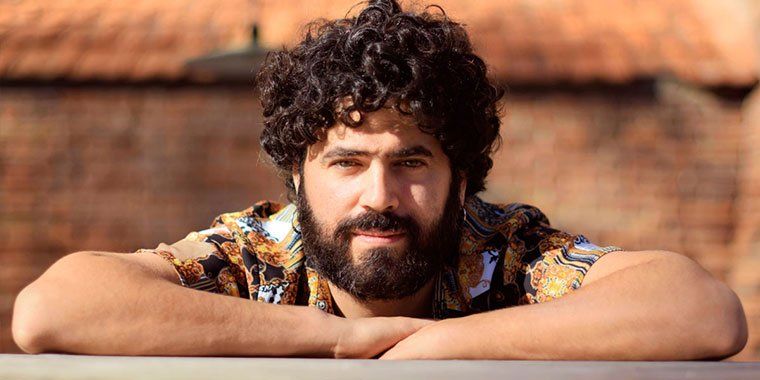 SUNDAY 14TH MAY
Music
Festival 'Sant Josep is music'. From 12 noon, children's formations of the Municipal School of Music Can Blau. Concerts at 5.30 pm: Kinky Bwoy; 7 pm: Elena Salguero, and 9 pm: Chiki Lora. Vinyl fair, craft market, food trucks… Auditori Caló de s'Oli de Cala de Bou.
Leilah Broukhim. Presentation of her album 'The Curve' and tasting with La Grande Bouffe. 1 pm at Can Cacao. Sant Llorenç. Tickets on sale at leilahbroukhimmusic.com.
Santa Eulària Festivities
8.30 to 19.30 hours: Balearic Fishing Championship from Anchored Boat. Organized by: Club Náutico de Santa Eulària. 9 to 14 hours: Petanque Tournament. Organized by: Club Petanca Llar. Sports facilities. 9.30 a.m. to 5 p.m: Swimming Trophy Fiestas de Mayo. Es Raspallar swimming pool. Organized by: Club Náutico de Santa Eulària. 19 hours: Pilgrimage followed by mass at the Església Vella. Concentration at the chapel of Lourdes. 20.30 hours: Concert 'Música nostra' by Petit Cor. Spain Theater. Free admission.
Puig d'en Valls Festivities
10 hours: Floral workshop of the association Es Molins de Puig d'en Valls at the cultural center. 12 noon: Soccer: Pepe Delgado Cup, with the participation of friends. 4 pm: Thre3vil concert in the marquee 20.30 hours: Xacota pagesa organized by es Xacoters de sa Torre in the cultural center.
EXHIBITIONS
Julio Bauzá: 'Savage Civilization'. Conceptual montage. Opening Saturday May 13 at 8 p.m. at the Auditori Caló de s'Oli in Cala de Bou. Until June 18.
Miquel Farriol: Digital art. Opening Friday May 12 at 7 pm at the cultural center Can Portmany in Sant Rafel. Until May 28th.
Anthony Gofer: 'Elements and forms'. Works with perfume caps. Ocean Drive Talamanca Hotel. Until May 31st.
Horacio Silva: 'The nature of things', Paintings. Club Diario de Ibiza. Until May 30th. Monday to Thursday from 11 am to 1 pm and Friday from 6 pm to 8 pm.
Martina Falk: 'Magic of the moment', Paintings, Jesus Cultural Center. Through May 30. Monday to Friday from 4 p.m. to 9 p.m.
Franco Giomi: 'Serious people', photographs. From May 3 to 11 at the Centre Antoni Tur Gabrielet of Formentera. Monday to Sunday from 11 to 14 and 17 to 20 hours.
XX Concurs Beni Trutmann 2023: Photographs submitted to the contest. From 2 to 13 May at the Ajuntament Vell de Formentera hall. Tuesday to Saturday from 11 to 14 and 18 to 20 hours. Monday from 18 to 20 hours.
'Eivissa als anys 70: pagesos i hippies': Photographs by Josep Soler. Until June 2nd. Monday to Friday, from 10 am to 1.30 pm and from 5.30 pm to 8.30 pm.
Jordi Gómez. 'The Cuban Flow'. Photographs and interventions. Pacha Hotel. Until the end of May.
Turi Simeti. Paintings. Gallery Parra & Romero of Santa Gertrudis. Until July 8th.
Nieves Puente. Exhibition dedicated to the artist who died in 2006. Until May 24 at Can Tixedó Art Café in Forada.
Charles Burnex. Paintings, sculptures and ceramics. Also Santa Gertrudis Gallery. Until June 30.
Eduard Micus. Works in wood. Easter exhibition in the Space Micus of Jesus. Open until July. Sundays from 11 a.m. to 2 p.m. or by appointment by phone: 971191923.
Michel Mouffe. 'Passa la vida'. Paintings. Far de la Mola de Formentera. Tuesdays to Saturdays from 10 to 14 hours. Until July 30.
'Spring Collective'. Exhibition of the artists María Catalán, Julia Fragua, Adrián Cardona, Lula Martins, Patricia Boned, Ángel Zabala, Diana Bustamante and Miguel Ángel García. Garden Art Gallery, ctra Sant Josep km 8.5 (Cactus Lombribiza). Monday to Saturday from 9 am to 2 pm and from 4 pm to 7 pm. Until the end of June.
STREET MARKETS
Hippy Market Punta Arabí: Crafts of the world, gastronomic offer, live music, djs…. Wednesday from 10 am to 10 pm and Friday from 10 am to 7 pm.
Market of sa Cooperativa: Local product kilometer 0. Every Friday from 9 am to 2 pm at the Agricultural Cooperative of Sant Antoni.
Sant Jordi: Second hand market. Every Saturday from 8 am to 3 pm at the Hippodrome de Sant Jordi.
Las Dalias: Handicrafts, clothing, accessories and products from all over the world. Sant Carles. Saturdays from 10 am to 5 pm and Sundays from 11 am to 5 pm.
Foradamarket of artisan products and gastronomy of Ibiza. Every Saturday from 10 am to 4 pm.
Formentera:
Second hand market of Sant Francesc: Tuesdays and Saturdays from 11 am to 2 pm. All the year.
Sant Francesc Market: Every day from 10 am to 2 pm. From May 1st to October 30th.
Market of Pujols: Every day from 7 pm to midnight. From May 1st to October 30th.
Craft market of La Mola: Wednesdays and Sundays from 4.20 pm to 10 pm. Until October 11.
Market of the Savina. Every day from 10 am to midnight. From May 15 to September 30.
Sant Ferran arts and crafts market. Thursday, Friday and Saturday from 8 pm to midnight. From May 27th to September 30th.
For the full article, please visit Diario de Ibiza website here.