After conquering the palates of Ibizans and visitors alike last summer, chef Dani García returns to the Balearic Islands with the reopening of BiBo Ibiza Bay, his most cosmopolitan project, on the shores of Talamanca beach where it opened its doors on May 26th for a new season on the White Isle.
To highlight its renewed gastronomic offering that will follow the same cosmopolitan and fun line the rest of BiBos, there will also be a focus on haute cuisine with seasonal local products, including fresh seafood from the fish market, resulting in a menu that is very much focused on Ibizan cuisine.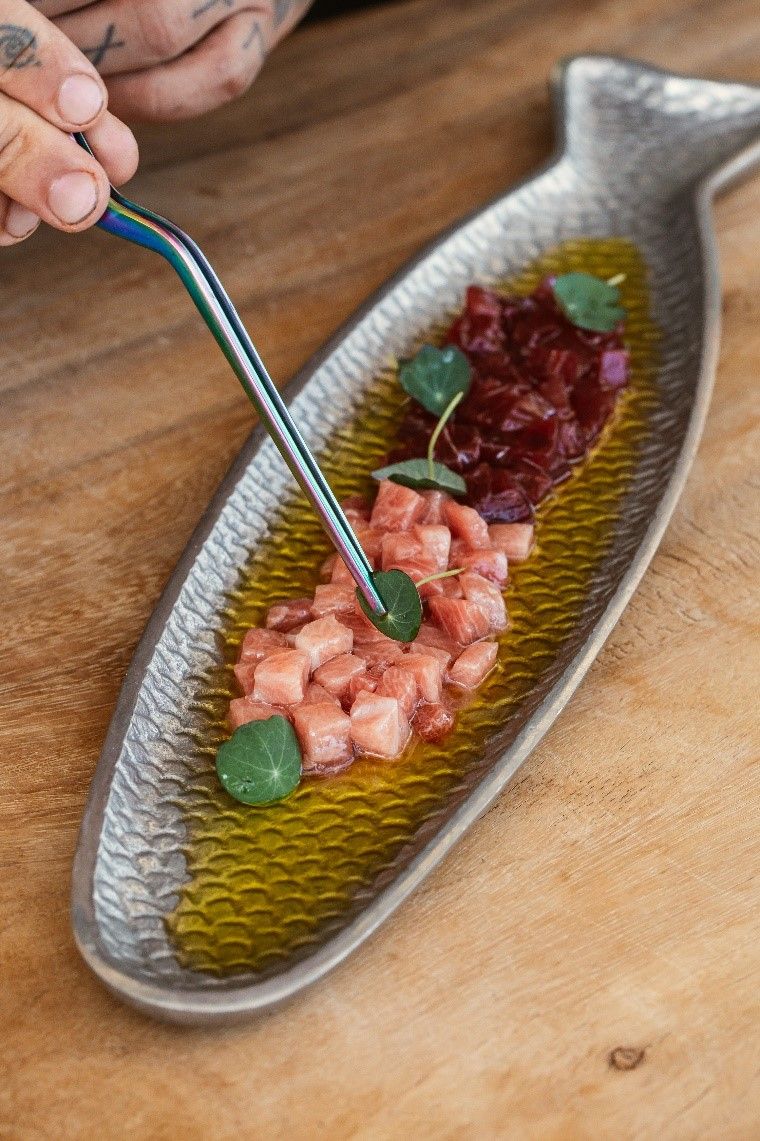 BiBo, imagination and creativity through the most "biba" cuisine
BiBo is a casual and well traveled concept that is reflected in the most unexpected and unique flavors and products that make it different from the rest of the luxury restaurants on Ibiza. A gastronomic offering that will delight both locals and visitors, introducing every corner of the island through the most "biba" cuisine.
BiBo Ibiza Bay combines the imagination and creativity of the chef from Malaga with the concept of brasserie and steak house, it is host to the most well traveled project from the Dani García Group and arrives again to the island after last year's success to position itself as a gastronomic must-visit this summer. Signature cuisine with quality, seasonal products, and inspired by tradition. An exciting project with a very local flavor, taking inspiration from the Chef's travels and his experiences in different parts of the world.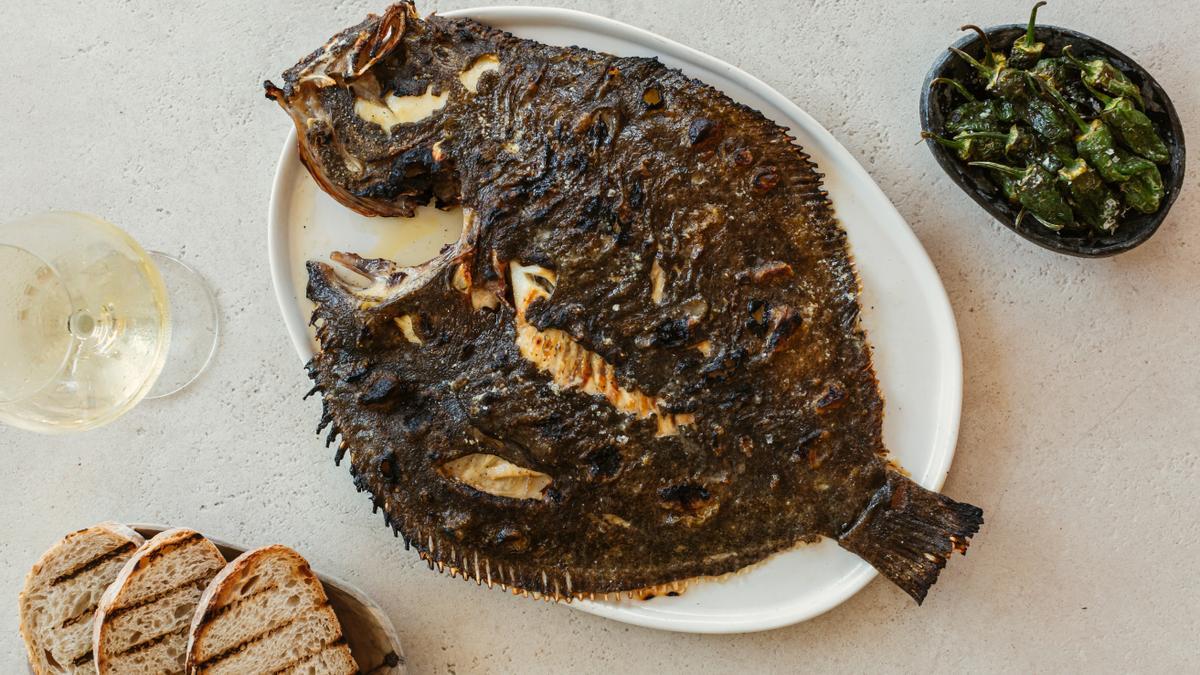 Dani García's menu is a travel menu, where he gathers dishes that the chef's gastronomic memory has been accumulating throughout his different destinations. All the dishes on the menu can be tasted in other cities around the world because Dani Garcia has been collecting his recipes, which have taken him to places like Madrid, London, Tarifa and Doha.
Nobu Hotel Ibiza Bay is one of the most luxurious and exclusive five-star hotels on Ibiza, and BiBo Ibiza Bay, one of the trendiest restaurants on the island for its good food and relaxed luxury atmosphere.
The perfect combination for an unforgettable day on Ibiza, both for first time visitors or for those who put Bibo on their list every time they return to the island as their gastronomic benchmark and Nobu Hotel Ibiza Bay as their favorite place.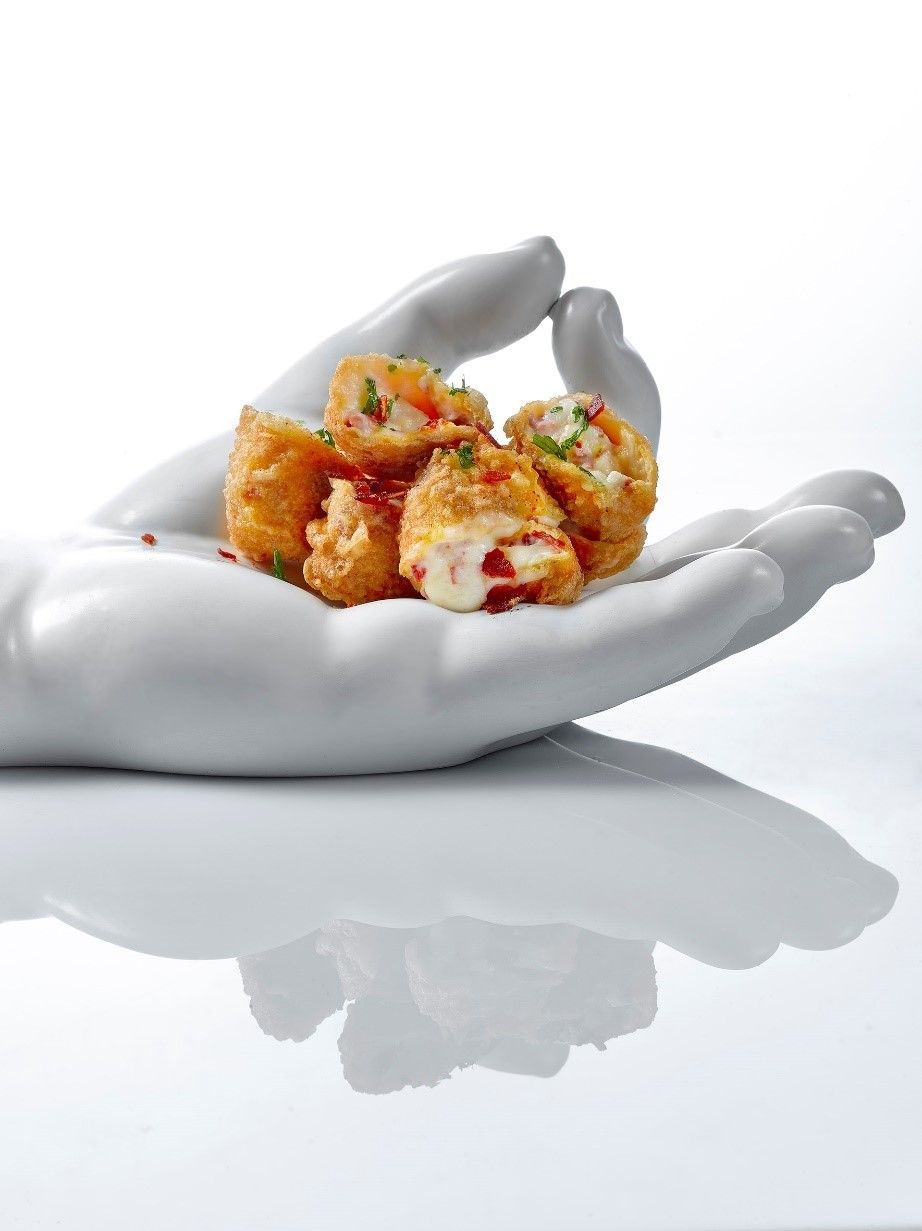 On this occasion, the new phase of BiBo Ibiza Bay will opt for a more authentic menu, where local products and fish market produce will take centre stage. As part of this particular "travel guide", Dani García is inspired by some of his mentors such as Joël Robuchon to prepare some of his most emblematic dishes.
The Ibizan public will also be able to taste BiBo's most iconic dishes, such as its famous oxtail brioche or fried hake in a privileged setting on the shores of the Mediterranean Sea. The restaurant will be open daily for dinner from 7pm. Book your table.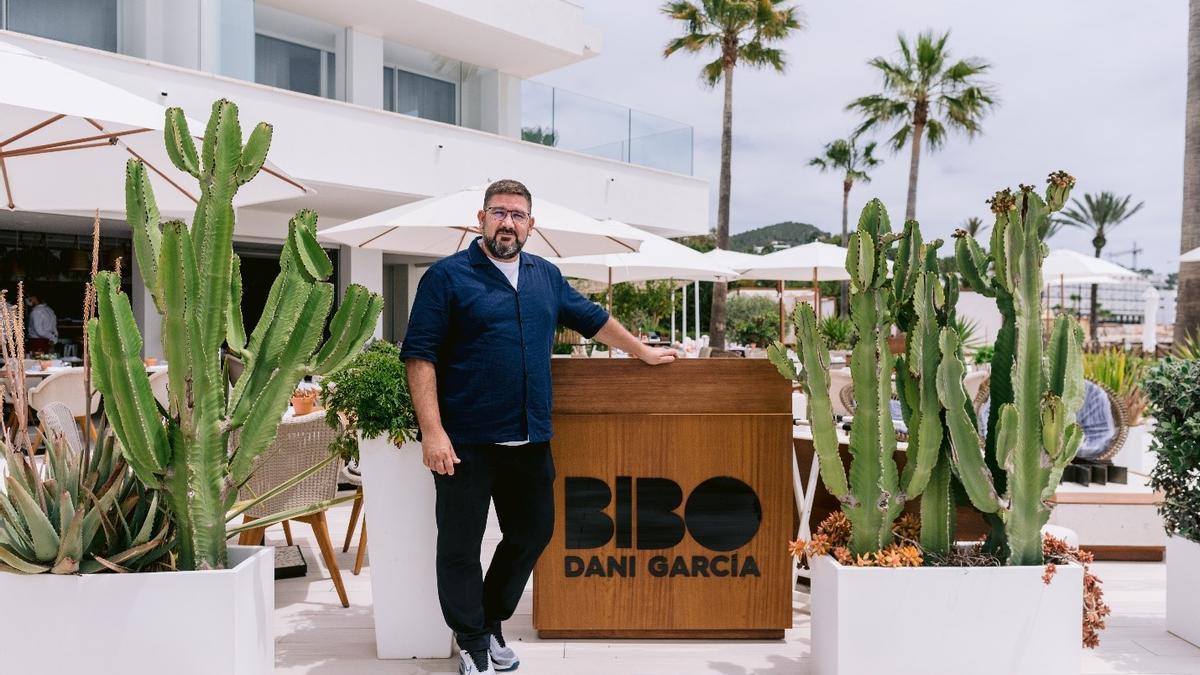 Grupo Dani García, experiences and gastronomic creativity for all audiences
Grupo Dani García is a young and innovative Spanish company, born from the vision of its founder, Dani Garcia, a great chef who has always been guided by his passion for cooking and love for his work. 
Dani has been able to build a strong and solid company thanks to the efforts of Laura and Javier Gutiérrez, his two partners who share an innovative and avant-garde vision, a love for cooking and a taste for the good practice of gastronomic traditions.
Respect, loyalty, teamwork, creativity and the ability to develop new brands, concepts and gastronomic formats adapted to new audiences, creating unique experiences based on the versatility and creativity of the Andalusian chef's cuisine, all create the values that characterize this group.
These values and business assets are aimed at continuing to fulfill the dream of Dani García and the team that surrounds him, which is none other than to be able to bring his gastronomic offering to everyone, both within and beyond our borders.
Currently, the group includes the BiBo restaurants (Madrid, Tarifa, Doha and London).
The group has the Atelier Dani García, the chef's R&D center in Marbella, and La Gran Familia Mediterránea, its latest big venture into digital catering with kitchens in Marbella, Malaga, Madrid, Barcelona, Sabadell, Seville, Valencia, Alicante, Elche, Castellón, Almería, Granada, Córdoba, A Coruña, Palma, Valladolid and León. At the end of 2021, Dani García opened his Casa Dani concept in New York, once again making the leap to the Big Apple.
In the coming months, he will continue his international expansion, taking his restaurants to Paris, Miami and Saudi Arabia.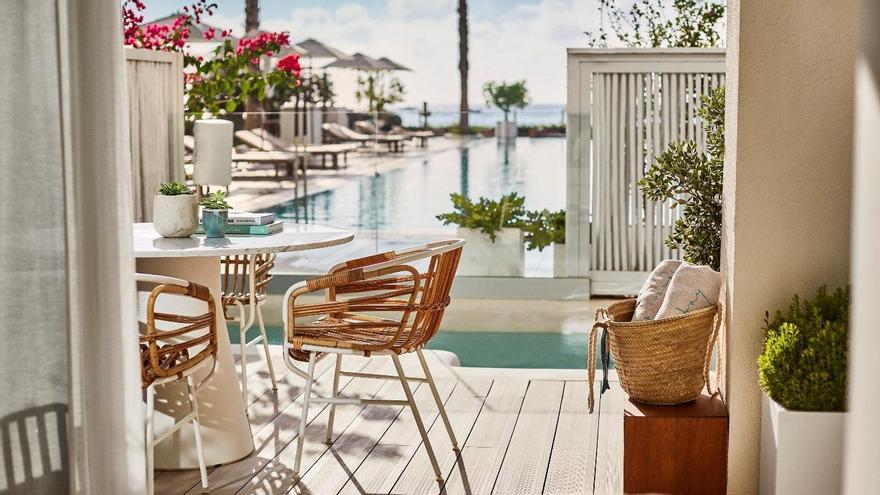 Nobu Hotel Ibiza Bay at the top of the best hotels in Spain and Portugal
Since opening its doors in July 2017, Nobu Hotel Ibiza Bay is the island's premier 5* destination, offering 152 designer rooms, of which 90 are suites.
Nobu Hotel Ibiza Bay is a collaboration between L + R Hotels, MC Hotels, (the owners of the Marbella Club Hotel Golf Resort & Spa, Puente Romano, Marbella and Nobu Hotel Marbella).
Its exceptional facilities include The Kid's Club, Ibiza Bay Spa by Six Senses, John Frieda Salon, the boutique El Almacén Ibiza Bay, three restaurants, two swimming pools, one of which is for adults only, and a family pool. There are no agendas here; breakfast is served at your leisure and relaxing lunches give way to sunset, when Nobu Hotel Ibiza Bay transforms into an elegant nightspot.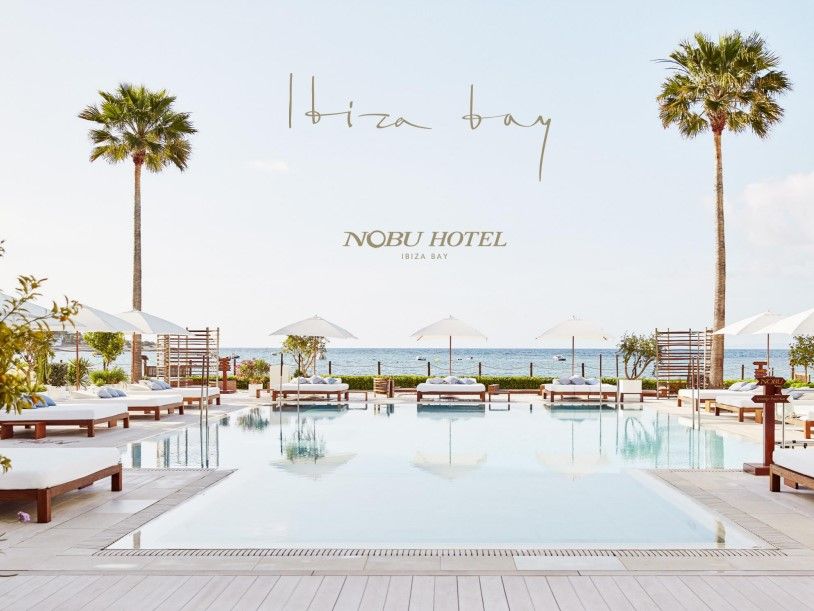 Address: Carrer de Ses Feixes, 52, 07800, Illes Balears
Opening hours: Monday to Sunday from: 7pm – Midnight