The bassist of the Italian band Maneskin, Victoria de Angelis, joins the list of celebrities who choose Ibiza for their holidays. The artist has shared several photos on her social networks where she appears with her new partner on the island.
De Angelis is, in addition to being the bassist of the musical group, one of its founders, along with the roman guitarist Thomas Raggi.
As reported by Corriere della Sera, the whole band went to Ibiza aboard a yacht after performing at the Primavera Sound in Barcelona. The only absentee, according to the Italian media, was the singer, Damiano Davidwho apparently returned to Rome after the performance. The group also sailed in the waters off Fomentera.
"Burning hot!" he titled the photo post he posted on Instagram. The musicians have enjoyed days of sun (lots of sun), beach and partying in the Pitiusas, as can be seen in the images.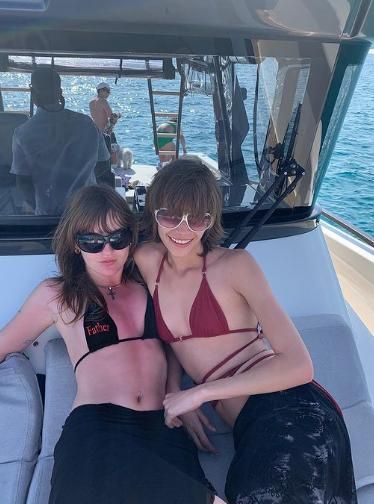 The group, which was born in 2016, is recognized for their single 'Beggin', which they performed at the time on the Italian version of the talent show X Factor. The band's international impact came after representing Italy at the Eurovision Song Contest in 2021 with the song 'Zitti e buoni', with which they won the contest.
For the full article, please visit Diario de Ibiza website here.