The Balearic Water Agency (Abaqua) began work yesterday to replace the sewage pipe that broke last Monday in es Caló de s'Oli and has been leaking wastewater since then. At first it could be contained by the effort of the workers who cleaned the area, but since Wednesday it was decided to direct the leak into the sea as it was impossible to collect the entire flow.
The Department of Environment expects that the work to replace the sewage pipe will take about two weeks with a budget of approximately 400.000 euros.
"Aquaba was aware of the sewage problem for many years"
This was one of the issues discussed yesterday in the plenary of Sant Josep and that, in the opinion of the Partido Popular, it could constitute an environmental crime. "I am surprised that a project was presented in 2018 to renew the sanitation in the area and nothing has been done," said PP's Javier Marí, who insisted that Abaqua was aware of the problem for many years. "The City Council has to demand accountability for what is happening", he stressed.
In this regard, he insisted that Abaqua "has done nothing until the sewage pipe collapsed, despite the fact that we have been suffering sewage spills for years in both summer and winter. Several government teams have demanded that it be changed and although the same party rules in the Govern as in Sant Josep, they have to demand explanations," he concluded.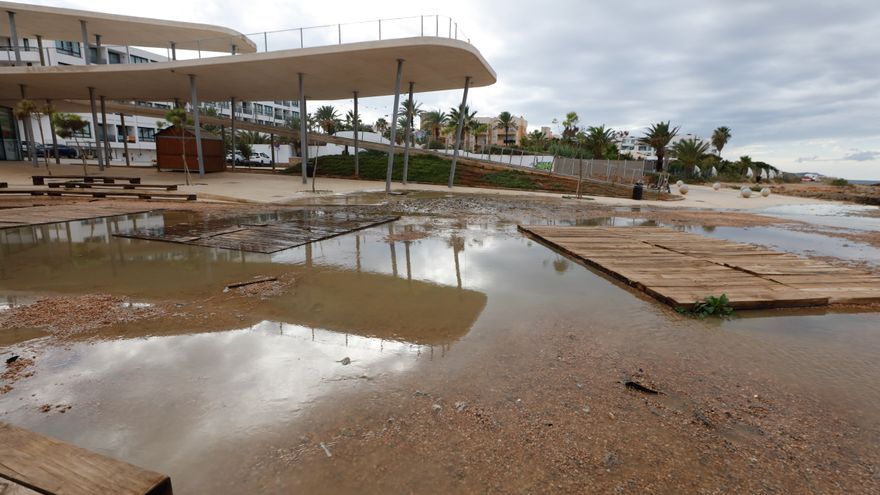 The auditorium of Caló de s'Oli after the spill
For the full article, please visit Diario de Ibiza website here.