The result of the drug test on one of the drivers involved in Tuesday's accident between two school buses has been inconclusive, according to the press department of Sant Antoni Town Hall. The accident took place in the Cervantes school car park, when the two vehicles were manoeuvring in the car park. One of the buses lost control and collided with the other in front of it, causing the latter to end up on the pavement as a result of the impact.
From the Consistory they assure that the results have not been conclusive and that it could be a false positive, so they are waiting for the results of the saliva and blood samples to inform about the definitive result, as the Local Police protocol states. In addition, they also indicate that the driver has provided negative results of a private analysis, but the valid ones are those of the laboratory. The agents continue with the investigation of the causes of the accident while waiting for the results of the samples analyzed in the laboratory.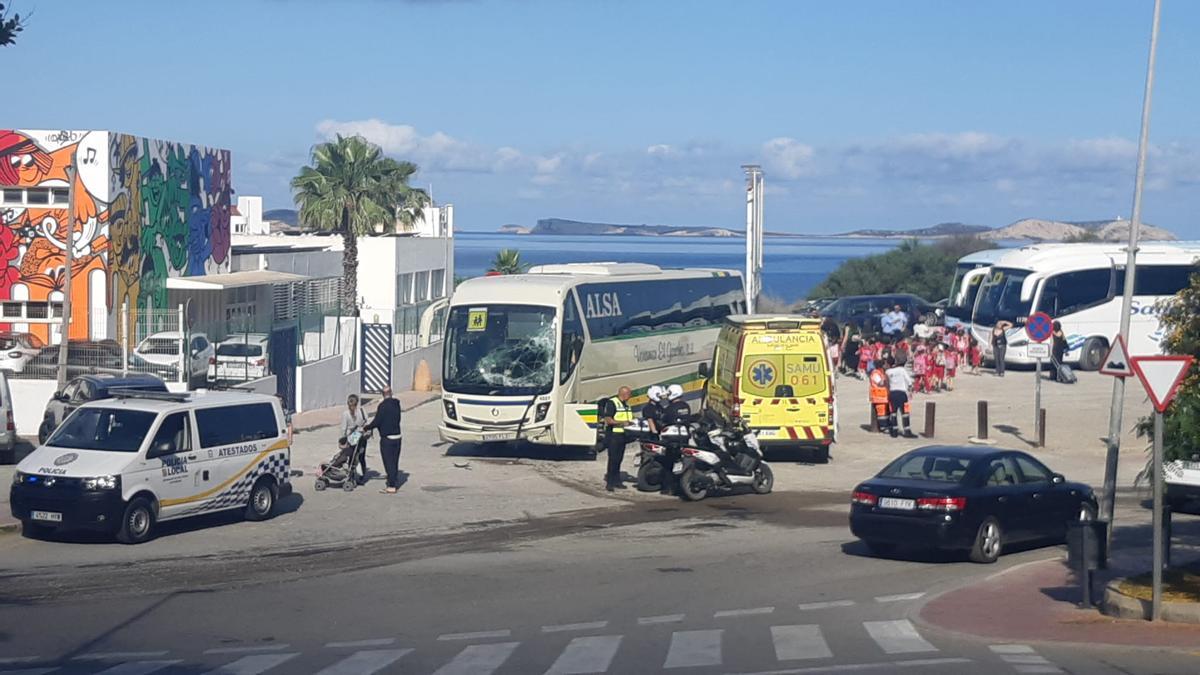 On the coaches were 40 students from the Guillem de Montgrí and Can Coix schools who were unharmed, although some suffered contusions.
On the other hand, from the City Council also emphasize that the health services had to attend a pregnant woman who was passing by the place and was frightened when she saw the accident, but she was not involved.
For the full article, please visit Diario de Ibiza website here.