Once the election hangover has passed, this weekend the agenda of Ibiza and Formentera is once again full of activities with three main focuses, the Sueños de Libertad festival, the Adlib Fashion and the start of the Gay Pride 2023 programme.
The dreams of Freedom festival began on Wednesday in the bastion of Santa Llúcia with Fuel Fandango and has two days left, Thursday with Los 300 and Eskorzo and Friday with the indie rumba of Tu Otra Bonita, this time in the bastion of Sant Pere. All in Dalt Vila.
Adlib Ibiza has these days its big week, with the Futuradlib catwalk on Friday at the Passeig de la Mar in Sant Antoni and the Adlib catwalk, with 14 designers, music and surprises on Saturday at the fairgrounds with free admission until full capacity.
The Ibiza Pride 2023 begins its extensive program, which lasts until Sunday 18, with the presentation on Friday in Sant Antoni, the Diversity Celebration gala on Saturday on the beach of s'Arenal and the youth 'Young&Proud on Sunday at the Auditori Caló de s'Oli.
In addition to Sueños de Libertad there are several concerts, such as the jazz pianist Amina Figarova on Friday at the Palacio de Congresos or the concert of soloists of the Ciutat d'Eivissa Bandon Saturday at the Cas Serres auditorium. In addition, the singer of Ace of Basejenny Berggren, will headline the Hard Rock Hotel's Children of the 80's this Friday.
Meanwhile, on Thursday, the Jesus Cultural Center will host the presentation of the novel 'Black Island'by Toni Montserrat. And on Friday there are two appointments with history, with the open day of the Archive of Ibiza and the second date of the Mediterranean Triad at the Archaeological Museum, this time dedicated to bread.
THURSDAY JUNE 8TH
Music
Dreams of Freedom Festival. Los 300 and Eskorzo. From 8 pm at the Baluarte de Sant Pere de Dalt Vila. Tickets at Dice.fm.
Books
'Black Island'. Presentation of the novel by Toni Montserrat. 8 pm at the Cultural Center of Jesus.
Cinema
'Eo', by Jerzy Skolimovski (Poland, 2022) VOSE. Cycle Anem al cine (Let's go to the movies). 20.30 hours at Multicines Eivissa.
Puig d'en Valls Festivities
20 hours: Concert by the Santa Eulària music school at the cultural center.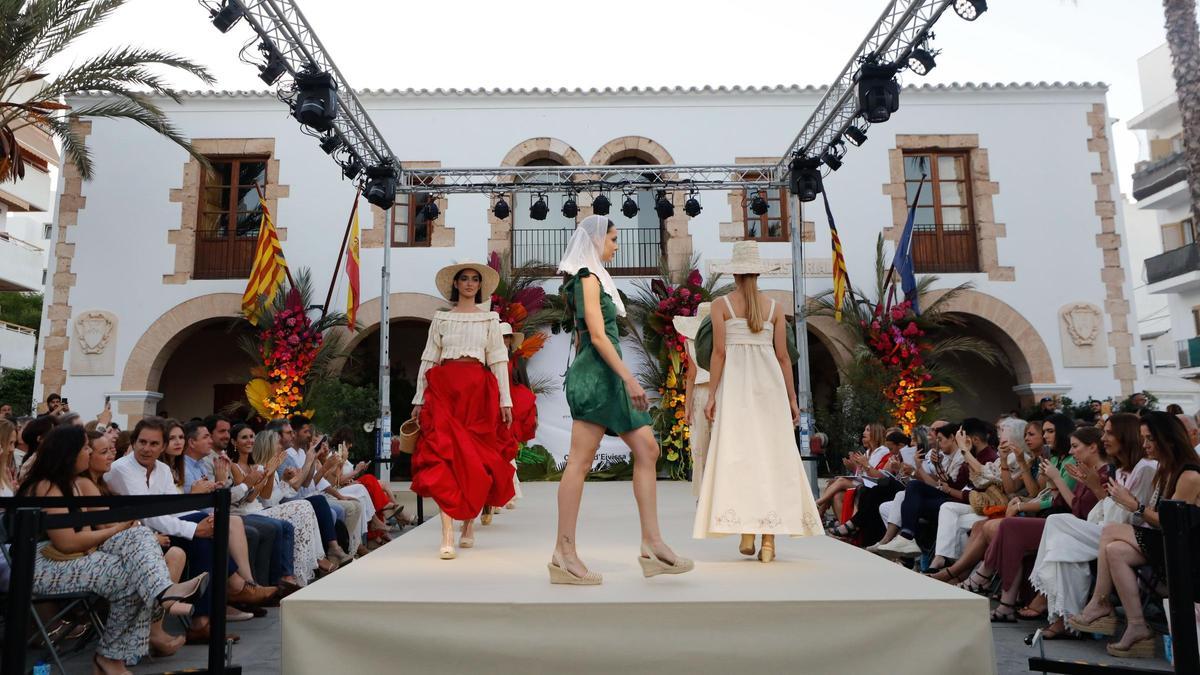 FRIDAY, JUNE 9TH
Fashion
Adlib 2023: Parade of young promises Futur Adlib 2023, from 8 pm at Passeig de la Mar in Sant Antoni.
Ibiza Pride 2023
21.30 hours. LGTBIQ parade in Passeig de ses Fonts de Sant Antoni. 22.30 hours: Declaration of the rights of the collective, drag performance and party. 22.30 hours: Welcome and activities in the streets Mare de Déu and Alfons XII de Vila.
Music
Freedom Dreams Festival. Tu Otra Bonita. From 9 pm at the Baluarte de Sant Pere de Dalt Vila. Tickets at Dice.fm.
Andreu Valor. Singer-songwriter. Jardí de ses eres de Sant Francesc, Formentera, at 8 pm.
Amina Figarova Sextet. Jazz from New York. Palacio de Congresos de Ibiza at 9 pm. Tickets: online 20€ (at www.santaeulariadesriu.com), box office 22€.
Children of the 80's. With Jenny Berggren (Ace of Base) live, Dream3teal Reload and La Movida. From 7pm at Hard Rock Hotel Ibiza.
Spring Concert. Concert of the Cor infantil de l'Urgell and the Cor de Sant Josep with songs from different countries. Conductor: Jordi Martí. 8 pm at Sant Josep church.
Puig d'en Valls Festivities
20 hours: Concert by the Santa Eulària music school in the square behind the church.
History
International Archives Day. Open day at the Arxiu Històric d'Eivissa i Formentera, in Can Botino, Dalt Vila, from 9 am to 9 pm.
Heritage
Mediterranean Triad. Lectures and tastings on bread, wine and oil in ancient Ibiza. Today Bread Day. Conference 'The archaeological study of bread since prehistoric times', by Maria Bofill Martinez, curator of MAEF. Tasting of bread from local producers. 20 hours at the Archaeological Museum of Eivissa. Reservations at 971 176 090.
Cinema
'Kinshasa Symphony', documentary by Claus Wischmann (Germany, 2020). Cycle 'Divendres de cine' of Sant Josep. 8.30 pm at the Cultural Center Can Jeroni.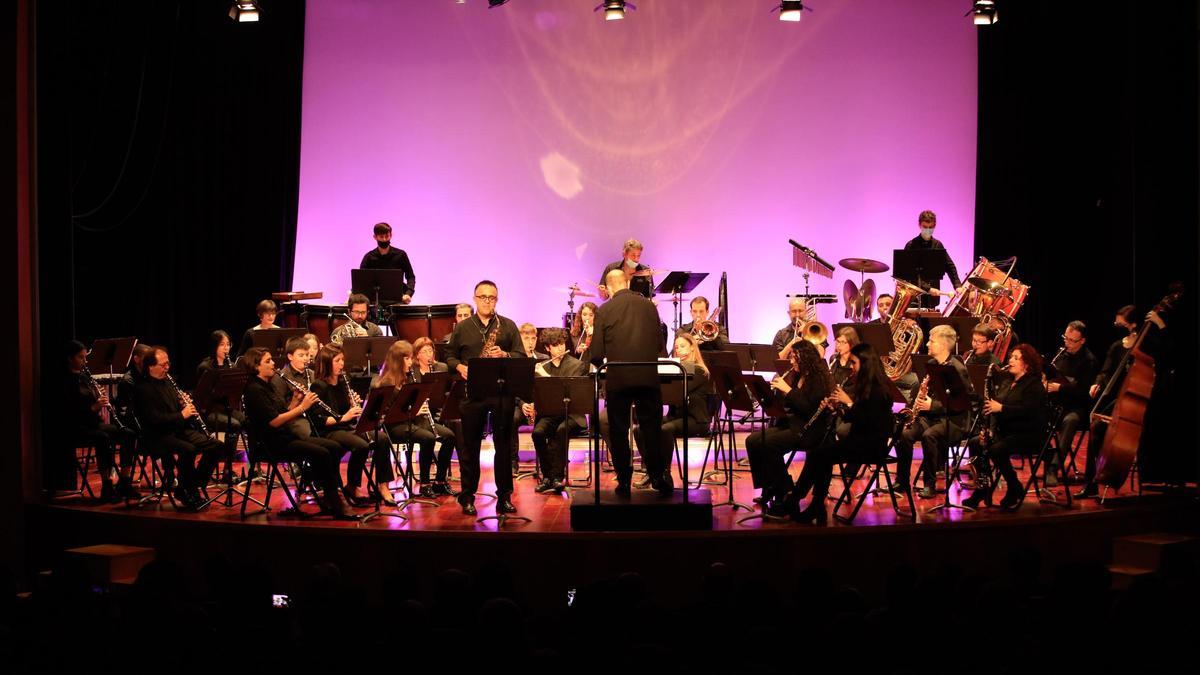 SATURDAY JUNE 10
Fashion
Adlib 2023: Catwalk with the collections of 14 designers from Eivissa. Presented by Laura Sánchez. From 8.30 pm at the fairgrounds of Eivissa. Free admission until the 1,500 seats are filled.
Ibiza Pride 2023
Gala Diversity Celebration. Show with artists such as Mikan, Ms Obama and K-Siran. From 8 pm at s'Arenal beach in Sant Antoni. Free entrance.
Music
Symphonic Band Ciutat d'Eivissa. 'Concert de Solistes' by Irene Tur, Pere Prieto and Stefano Serra. Conductor: Miquel Àngel Aguiló. Auditori de Cas Serres at 7 pm. Free admission.
Environment
Jesus Reutilitza. From 6 pm in the Plaza de Jesus environmental workshops, theater of objects, exchange of clothes and objects, information table on solar energy, repair and sale of bikes, ballada popular …. At 9 pm dinner of products and music with Ric Jazzbo.
Conference
'Les caseres tradicionals d'Eivissa'. By the beekeeper Vicent Marí. 11 a.m. at Ca n'Andreu des Trull, Sant Carles. Registration: 971335814 or canandreudestrull@santaeularia.com.
SUNDAY, JUNE 11
Ibiza Pride 2023
18 to 23 hours. Young&Proud LGTBIQ Festival at es Caló de s'Oli in Cala de Bou. Food trucks, animation, workshops, concerts, theater and party. 10 pm: Coexistence and activities in the streets Mare de Déu and Alfons XII de Vila.
Religion
Corpus Christi. Mass at 7 pm in the Cathedral of Eivissa and procession through the streets of the city.
EXHIBITIONS
'Fascinats pel fang'. Exhibition of ceramic students of Toniet. Inauguration Thursday June 8 at 8 pm at Sa Nostra Sala, c/ Aragó, 17 de Vila. Until July 18th.
Ana Blanco 'Earth. 'Polyhedral', paintings. Inauguration on Friday, June 9 at 8 p.m. at the Cultural Center of Jesus. Until June 30.
'Escala Vienna Connection'. Group exhibition with works by five artists. Inauguration Monday June 12 at 8 pm at the Ajuntament Vell de Formentera hall. Until June 24.
'Generations and contexts'. Works by the artists Joan Castejón and Xavi Garcia. Club Diario de Ibiza. Monday to Thursday from 11 am to 1 pm and Friday from 6 pm to 8 pm. Until June 27th.
'Baleàrics 5 anys'. Collective exhibition of 55 artists for the 5 years of the project 'Baleàrics'. Also, sale of solidarity serigraphs of the project 'Una obra, una rajola, una escola', of the Vicente Ferrer Foundation to build a school in India. Far de ses Coves Blanques de Sant Antoni. Until June 30.
'Habitar'. Spring collective exhibition on the social fabric of Formentera. Ajuntament Vell de Formentera Hall. From Tuesday to Saturday from 11 am to 2 pm and from 7 pm to 9 pm. Until June 10th.
'From an exalted forest'. Sculptures by Gustavo Eznarriaga and photographs by Alberto García-Alix. Can Jeroni de Sant Josep Cultural Center. Tuesday to Sunday from 11 am to 1.30 pm, Thursday to Saturday from 6.30 pm to 8.30 pm. Until June 25.
'Being and time'. Works by the Majorcan artist Rafa Forteza. Estudi Tur Costa de Jesús. Thursdays from 17.30 to 20.15 or by appointment at 689591641. Until July 7th.
Samy. Paintings. Can Tixedó Art Café de Forada. Until June 21st.
'Hipogeu 4004'. Installation by Pedro María Asensio. Monographic Museum of Puig des Molins. Until the end of September.
Susana Cardona. terra', paintings. Sant Jaume 72 exhibition hall in Santa Eulària. Tuesday to Saturday from 10 am to 1.30 pm and from 5 pm to 8 pm. Until June 17th.
Julio Bauzá: 'Savage Civilization'. Conceptual montage. Auditori Caló de s'Oli de Cala de Bou. Until June 18th.
Turi Simeti. Paintings. Gallery Parra & Romero of Santa Gertrudis. Until July 8th.
Charles Burnex. Paintings, sculptures and ceramics. Also Santa Gertrudis Gallery. Until June 30.
Eduard Micus. Works in wood. Easter exhibition in the Space Micus of Jesus. Open until July. Sundays from 11 a.m. to 2 p.m. or by appointment by phone: 971191923.
Michel Mouffe. 'Passa la vida'. Paintings. Far de la Mola de Formentera. Tuesdays to Saturdays from 10 to 14 hours. Until July 30.
'Spring Collective'. Exhibition of the artists María Catalán, Julia Fragua, Adrián Cardona, Lula Martins, Patricia Boned, Ángel Zabala, Diana Bustamante and Miguel Ángel García. Garden Art Gallery, ctra Sant Josep km 8.5 (Cactus Lombribiza). Monday to Saturday from 9 am to 2 pm and from 4 pm to 7 pm. Until the end of June.
STREET MARKETS
Hippy Market Punta Arabí: Crafts of the world, gastronomic offer, live music, djs…. Wednesday from 10 am to 10 pm and Friday from 10 am to 7 pm.
Market of sa Cooperativa: Local product kilometer 0. Every Friday from 9 am to 2 pm at the Agricultural Cooperative of Sant Antoni.
Sant Jordi: Second hand market. Every Saturday from 8 am to 3 pm at the Hippodrome de Sant Jordi.
Las Dalias: Handicrafts, clothing, accessories and products from all over the world. Sant Carles. Saturdays from 10 am to 5 pm and Sundays from 11 am to 5 pm.
Foradamarket of artisan products and gastronomy of Ibiza. Every Saturday from 10 am to 4 pm.
Formentera:
Second hand market of Sant Francesc: Tuesdays and Saturdays from 11 am to 2 pm. All the year.
Market of Sant Francesc: Every day from 10 am to 2 pm. From May 1st to October 30th.
Market of Pujols: Every day from 7 pm to midnight. From May 1st to October 30th.
Craft market of La Mola: Wednesdays and Sundays from 4.20 pm to 10 pm. Until October 11.
Market of the Savina. Every day from 10 am to midnight. From May 15 to September 30.
Sant Ferran arts and crafts market. Thursday, Friday and Saturday from 8 pm to midnight. From May 27th to September 30th.
For the full article, please visit Diario de Ibiza website here.